San Diego Comic Con Exclusive Announcement #2 - Lt. Saru Star Trek: Discovery Mini Bust
Posted by DP on 06/08/2018
Hot off the critically acclaimed and fan-favorite first season comes the launch product from Gentle Giant LTD's newest license:Star Trek: Discovery! Star Trek fans all over the globe are rejoicing the return of a regular Star Trek series and their dedication to the pulse-pounding first season has led to Star Trek: Discovery being picked up for a second season!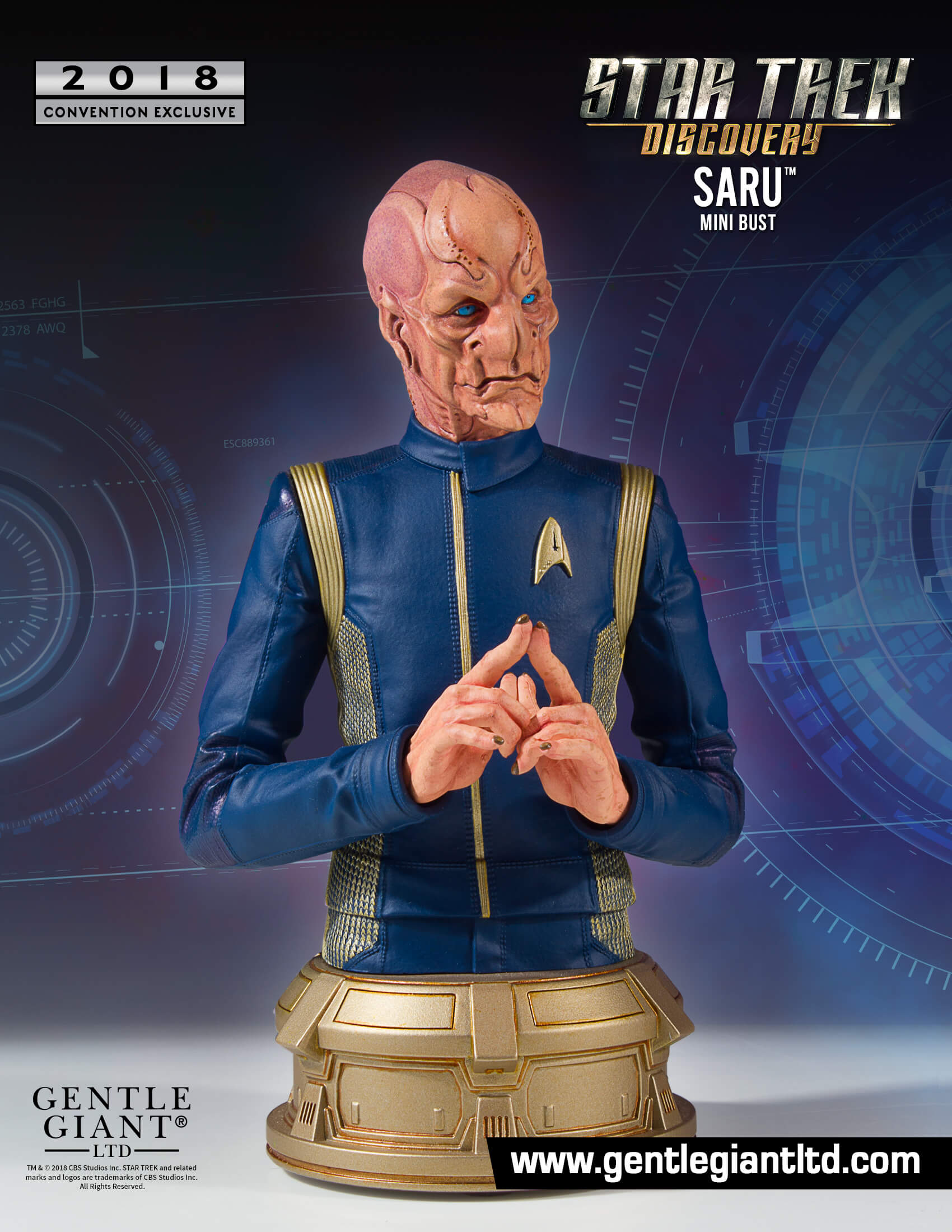 As chief science officer aboard the U.S.S. Shenzhou, Saru resented Michael Burnham for being given the job of first officer. Eventually, he is reassigned to the U.S.S. Discovery and appointed first officer by Captain Lorca. Evolved from prey rather than predator, Kelpiens have a pronounced ability to sense the coming of death. Saru finds himself in the unique position of being the first Kelpian to serve in Starfleet. Will his unique ability to sense death impair his ability to make the best decisions for his crew, or will it save them all?

Gentle Giant artists worked with production to use original concept models and authentic production files to accurately match and recreate the prosthetic makeup appliance worn by actor Doug Jones for this bold new mini bust. This limited edition convention exclusive mini bust of first officer Lt. Saru is hand-cast, hand-painted and hand-numbered with a limited edition Certificate of Authenticity.
There are a limited number of busts available for pre-order here.