LET'S START THE GENTLE GIANT, LTD. PHOTO CONTEST!
Posted by Gentle Giant, Ltd. on 06/13/2020
Gentle Giant, Ltd. (GGLTD) and Toyshooter are excited to announce our first Photo Contest! Starting June 15th, 2020! The Photo Contest will run for three weeks, with a deadline for submissions on July 2, 2020. The Contest features incredible prizes and will be judged by Toyshooter himself!
Gentle Giant, Ltd. and Toyshooter are partnering to reward fans who submit the most creative photo of a GGLTD piece (or pieces) from their collection. We're looking for fans who can photograph a piece in the most imaginative way possible!
HOW TO ENTER
It's easy! Send your digital photo(s) to ggltdphotocontest@gmail.com
Submissions will be accepted until July 2nd, 2020 at 12pm EST.
Make sure to read the Official Rules below before you send!
HOW WILL THE JUDGING WORK?
We'll view every photo that gets submitted by the deadline. We'll post some of them to social media with feedback from Toyshooter so you can learn as you go. We'll announce the First, Second and Third Prize winners at the end of the contest.
Throughout the contest, some of our favorite entries will be posted to the GGLTD Instagram account with the hashtag #GGLTDCollectibleCapture. While Toyshooter will choose the main prize winners, the Fan's Choice Award will be given to the Instagram Photo Contest post with the most likes.
What are the judging criteria?
REALISM: Is your photo just a statue of a stormtrooper or is it hard to tell if it's really walking the streets of Tatooine?
CREATIVITY: Sparks, smoke, camera effects, something else? - what can you do with simple camera tricks to enhance your photo?
IMAGINATION: Can you tell a story with a photo of a Mini Bust?
Why these criteria?
We're focusing on the above criteria to encourage everyone to join in. We want everyone to know they can compete. The judging criteria are set up not to exclude anyone based on the quality of the camera they own. A submission taken on an iPhone camera could easily beat one from a Hasselblad. Don't feel it's not worth it because you may think your camera is "not good enough" or your collection "is not big enough". Show us what you got!
Want some more advice about how to shoot awesome photos of your Gentle Giant, Ltd. pieces? Then definitely take a look at Toyshooter's article!
---
NOW LET'S GOOD TO THE GOOD PART - THE PRIZES!!!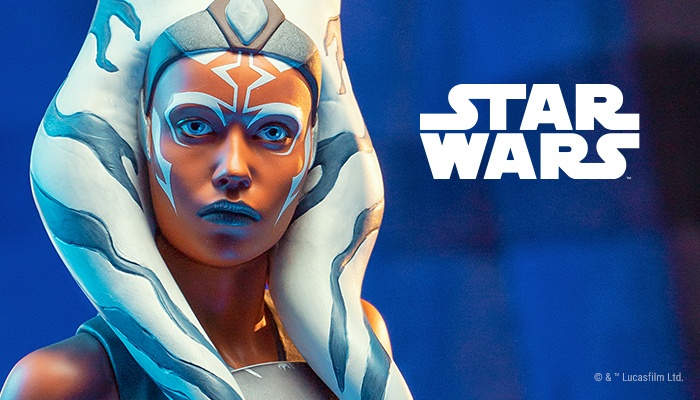 ---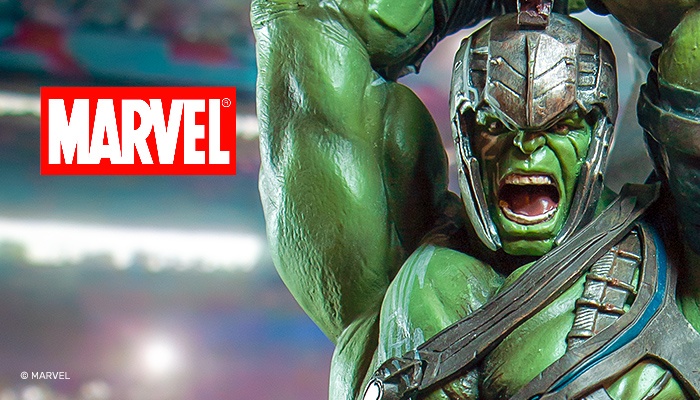 ---
---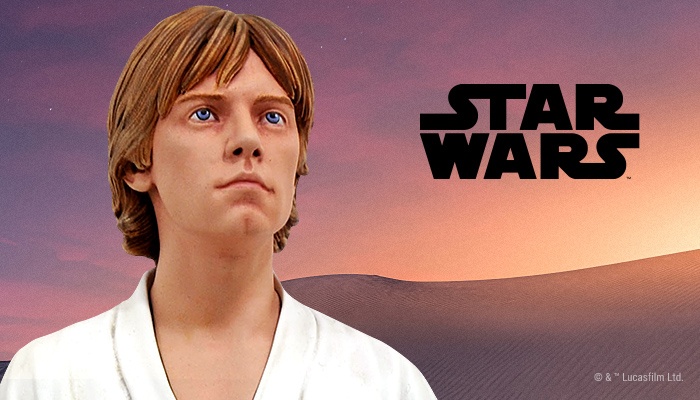 ---
OFFICIAL RULES
By submitting a contest entry, each contestant/photographer agrees and affirms to the following rules and regulations below:
All entries must be submitted to ggltdphotocontest@gmail.com

Entries will not be accepted unless submitted via the official contest email. Entries not submitted through the proper channel will be deleted.

Enter as many times as you like, but individuals are only eligible for one prize.

Each contestant/photographer affirms that he or she is 18 years old or older.

All entries must be received by July 2nd, 2020 at 12pm EST. Submissions will not be accepted once the deadline lapses.

Submissions must be entered by the originating photographer, unless the contestant/photographer is a minor, whereby such contest submissions will be filled out and submitted by a parent or guardian.

No contest entries will be accepted by employees of or individuals affiliated with Gentle Giant, Ltd., Diamond Select Toys and Collectibles, LLC or Toyshooter, or their immediate families or members of their household.

The photo may be lightly retouched and/or color corrected but heavy digital editing and effects will be disqualified.

Any photo submissions of actual people are strictly prohibited and will be immediately disqualified.

Contestant represents and warrants that their photo entry is an original work, wholly created by them.

The contestant/photographer certifies that he/she is the sole creator and copyright owner of the submitted photograph.

Contestants whose photos depict other people's copyrightable work, except officially licensed collectibles are strictly prohibited and subject to disqualification.

Submissions depicting or insinuating lewd or offensive conduct or behavior are strictly prohibited and will be immediately disqualified.

All material submitted to GGLTD for the contest can be used by GGLTD for promotional and marketing purposes. By entering the contest, entrants agree that photos submitted can be used by GGLTD for advertising purposes.

Entries will be judged by GGLTD and Toyshooter. All decisions are final. GGLTD reserves the right to disqualify any entry that is deemed inappropriate or does not conform to stated contest rules.

Final winners will be announced during the week beginning July 6th, 2020 on the GGLTD website and social media platforms.

Winners will be notified via the email used for submission. If no response is received after three business days, a new winner will be selected and the previous winner will forfeit all rights to the prize. The prize must be collected by the winner and is non-transferable.

Contestant agrees to indemnify Toyshooter, GGLTD and DST, should contestant breach any of the above rules and regulations, resulting in any legal action against Toyshooter, GGLTD or DST.

All decisions shall be made at the sole discretion of Toyshooter and GGLTD and are final and binding.

The contest is void where prohibited or restricted by law.

DISCLAIMER: Don't try anything that might damage your collectibles!!! Be smart and safe shooting your collection. Don't do anything to endanger yourself or others to take a photo. GGLTD and Toyshooter assume no responsibility for any actions taken in entering this contest.