PHOTO CONTEST - THIRD PLACE WINNER!
Posted by Gentle Giant, Ltd. on 07/08/2020
Our top three winners are all chosen by Toyshooter himself!
It's been an incredible field of entries and we're down to the final three. Tom G. takes third place. Read on to see Toyshooter's comments and what Tom has won: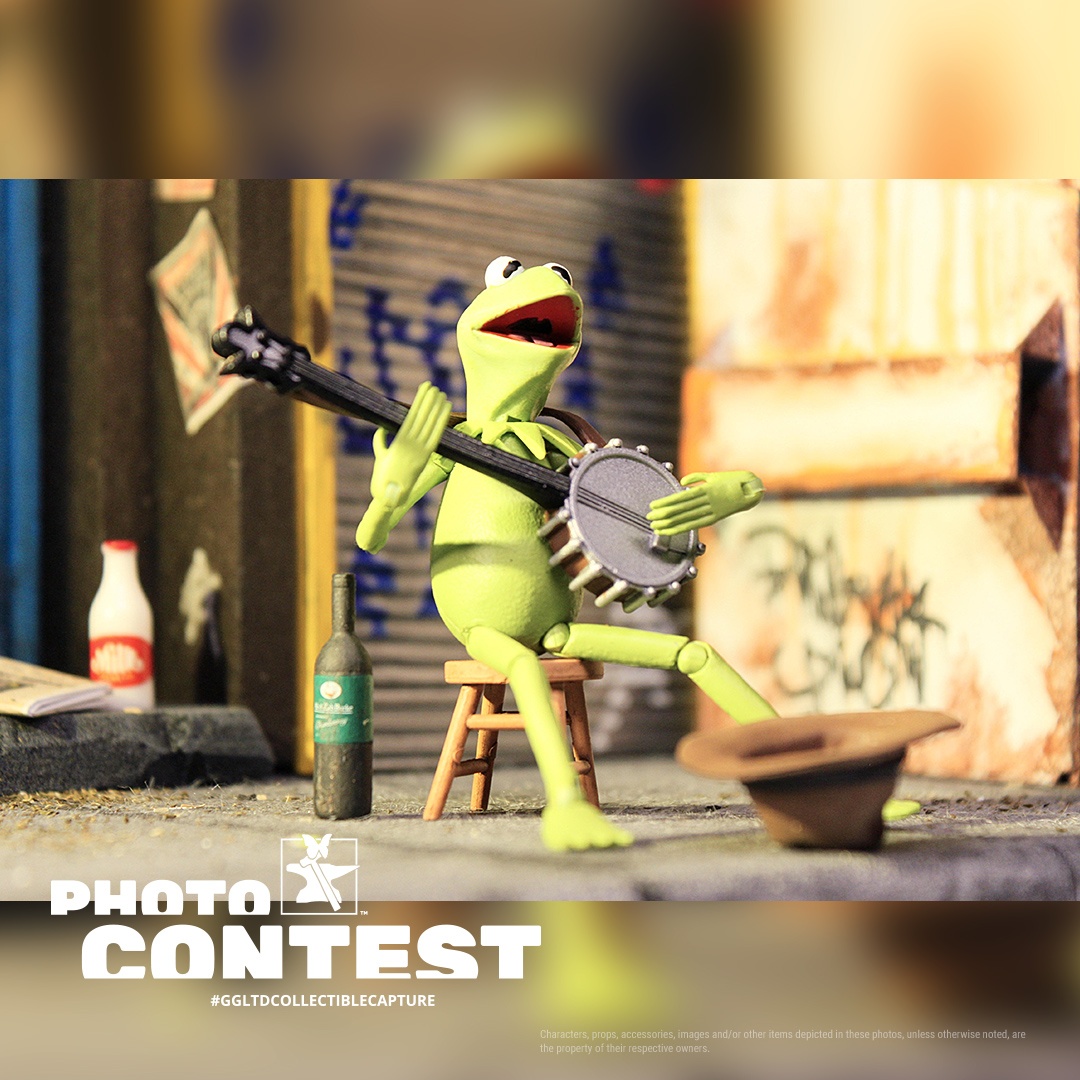 Toyshooter: A very close call, but more than any other shot, this had the most consistent, holistic story as a single piece.

There's layers of story to pick apart here, be it the weathered street diorama setting, the background props and street debris you barely notice, and the addition of just two items that turn banjo strumming Kermit into a down on his luck street muso playing for tips.

Add to that great sunset lighting and you have a consistent, unified piece.

Incredible work.
Tom has won:
Congratulations, Tom!
---
Second place announcement coming soon!