PHOTO CONTEST - SECOND PLACE WINNER!!
Posted by Gentle Giant, Ltd. on 07/09/2020
Our top three winners are all chosen by Toyshooter himself!
We're down to the final two! Read on to check out the Second Place Winner and Toyshooter's review!
---
Shawn L.'s mock cinema of Star Wars busts wins second place: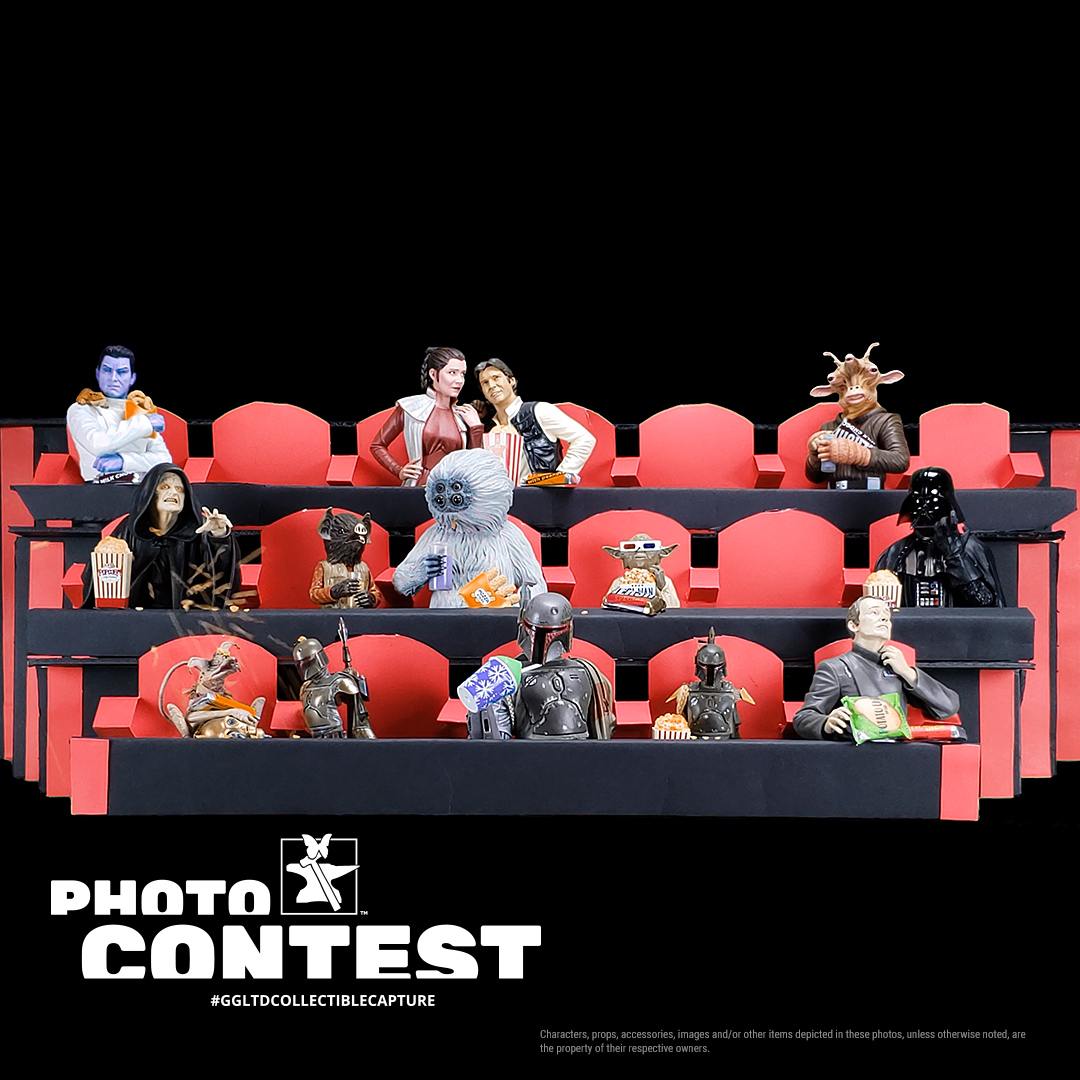 Toyshooter: I want to be very clear this hasn't won based on how many mini busts Shawn had available to add to the setup - even a couple of the characters here would have landed him in the top 3.

As it is, this is a brilliant idea and hilarious execution. Making use of the characters with drinks in hand and the special edition Yoda is especially clever. I absolutely love Palpatine throwing popcorn as well.

For me, this shot embodies what this competition was all about.
---
Here is what Shawn has won:
Congratulations, Shawn!!
---
If you're interested in learning more about collectible photography, make sure to check out Toyshooter.com!
---
First Place announcement coming soon!