PHOTO CONTEST - FIRST PLACE WINNER!!!
Posted by Gentle Giant, Ltd. on 07/10/2020
All of the three winners were chosen by Toyshooter himself!
A huge thank you to all our entrants! This contest has been a blast.
But without further delay... here is our First Place Winner!! Read on to see the shot and Toyshooter's review:
For Gentle Giant's inaugural photo contest, Oleg M's shot of Wicket wins first place: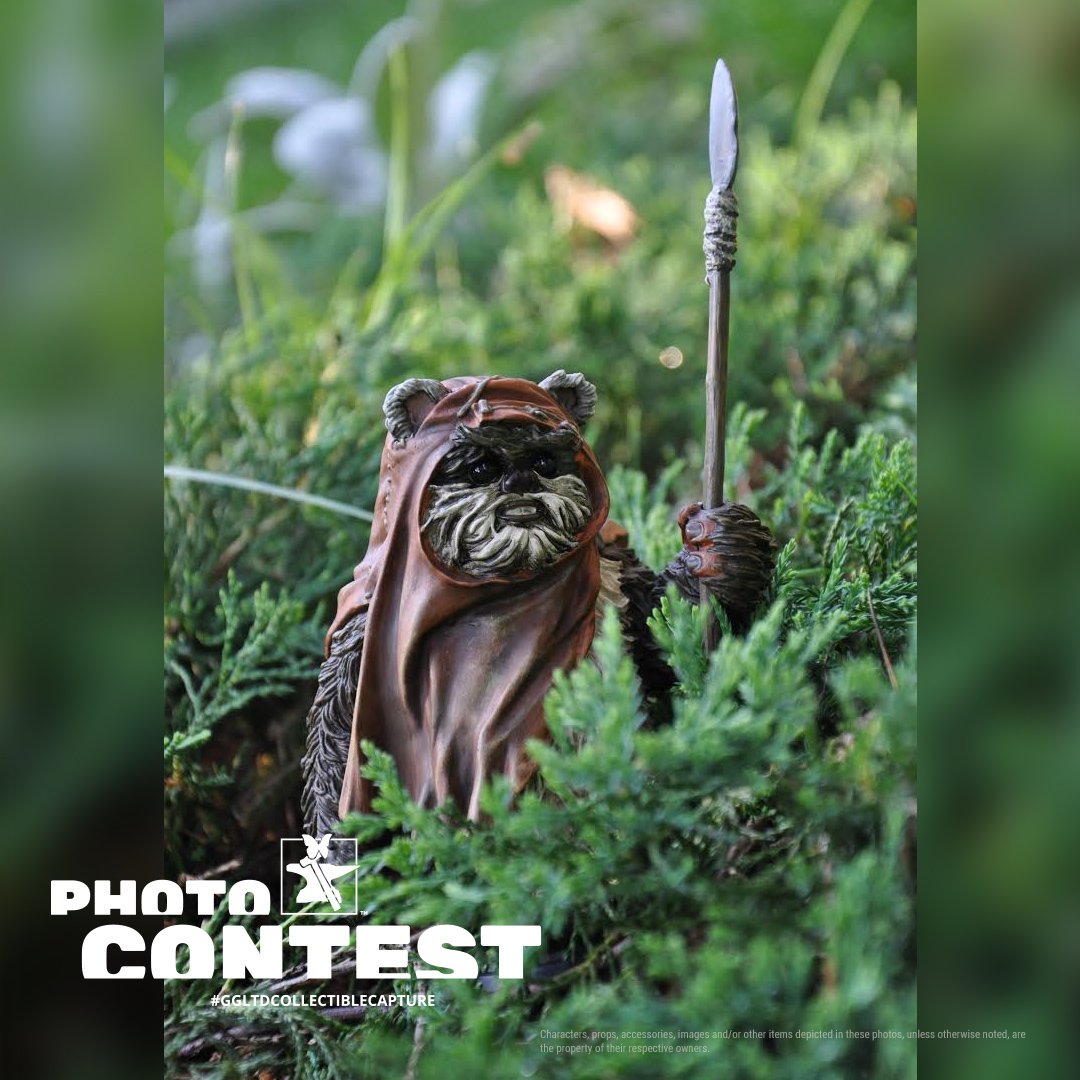 It's incredibly hard to pick a winner - immediately I have to look at all the very strong contenders that could easily be in the top slot. Numerous entries I've looked at have attributes that make them best in class - how do I pick a clear winner?

Of all those entries with a strong claim to first place, the one I kept getting drawn back to was this beautiful shot by Oleg.

Are there other shots with much more effort put into lighting, dioramas and effects? yes.

Are there other shots that took much more time to create and iterations to finish? no doubt.

Where Oleg's shot succeeds, is elevating his work beyond the usual photographic criteria and into the realm of art.

From a photographic perspective, the most striking thing about this shot is the flow of wave like leading lines across it. To illustrate this, I've marked up Oleg's shot -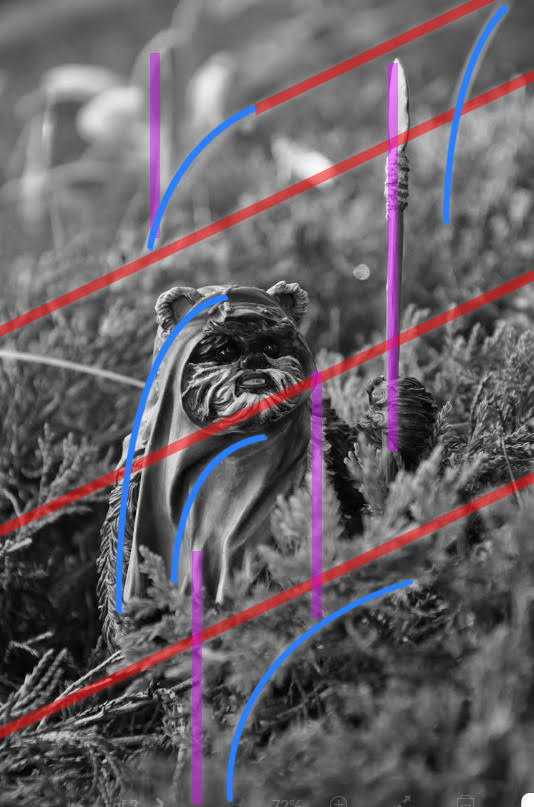 This is almost like a painting composition wise, and haunting.

There's a beautiful contrast and weight between the brown tones in Wicket and the surrounding green of the environment, the balance of color across the piece just works.

That one white twig/stem behind his head would have been great removed, but I could nitpick all the entries and there would be plenty of feedback to go around.

So this is my winner - it's a straightforward idea many other entries attempted, placing a character in a natural environment. This was the only shot that managed to make nature look like it was there to support the photo.

Congratulations Oleg.
---
Here is what Oleg has won:
Congratulations, Oleg!!!
---

If you're interested in learning more about collectible photography, make sure to check out Toyshooter.com!