​Gentle Giant LTD Launches a New Star Wars Mini-Bust for St. Patrick's Day!
Posted by DSTZach on 03/16/2023
It's time to go green! Once again, St. Patrick's Day is upon us, a day for celebration of Irish culture, most visibly by the wearing of the green! In honor of St. Patrick's Day, Gentle Giant LTD is proud to introduce their newest 1/6 Scale Star Wars mini-bust, the green-skinned Gamorrean Guard!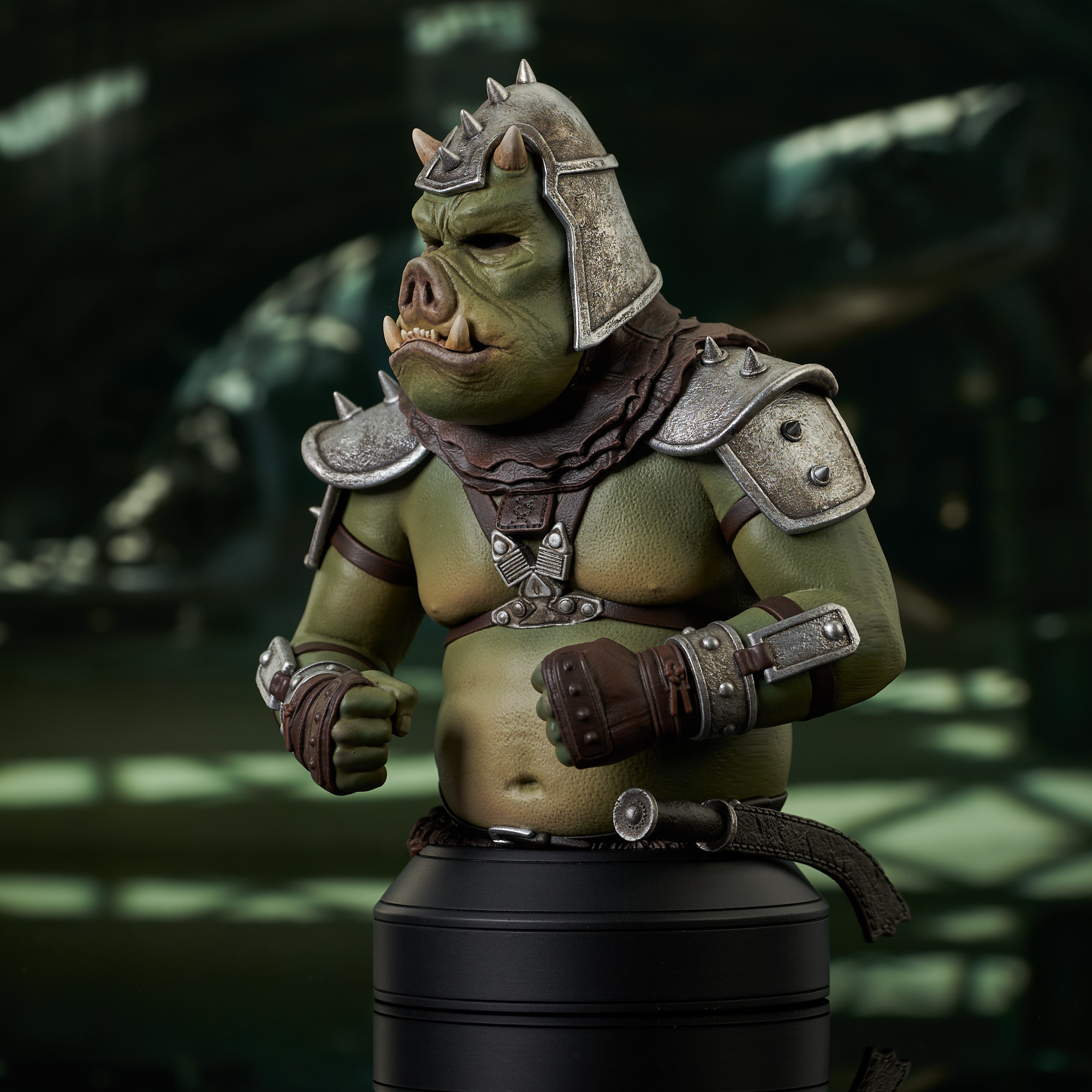 When Boba Fett took over the criminal empire of Jabba the Hutt, deposing Bib Fortuna, he inherited the loyalty of two Gamorreans, who acted as bodyguards to the new daimyo of Mos Espa. Based on the guards' appearance in Star Wars: The Book of Boba Fett, this all-new mini-bust stands approximately 6 inches tall and depicts the porcine warrior in a fighting stance, with his dagger at his waist.
Limited to only 1000 pieces, the Star Wars Book of Boba Fett Gamorrean Guard 1/6 Scale Mini-Bust comes packaged with a numbered certificate of authenticity in a full-color box. Exclusively available at gentlegiantltd.com! Pre-orders open now for Premier Guild members, and for the general public at 9 AM PST/12 PM EST on March 17!