FAN OF THE MONTH: OCTOBER 2021
10/29/2021
Collector: Hank S.
Location: Florida, USA
SPACE
SPACE
When did you first start collecting?
A little over 20 years ago.
How did you first start collecting?
I started collecting action figures as an adult when I saw a few discounted Episode I peg warmers on a dusty store shelf a little over 20 years ago. Then I discovered a brand new company that was releasing some armless mini busts featuring characters from Attack of the Clones ! Enter Gentle Giant Ltd.
What do you collect? Does your collection have a theme, such as Star Wars, Marvel, Disney, etc.?
Mainly Star Wars, a few DC 1/4 scale statues , a few Court of the Dead 1/4 scale pieces , a few Disney items , and J. Scott Campbell's Fairytale Fantasies maquettes. Star Wars art from Chris Trevas. Star Wars autographs , books , and oddities. And yes, the occasional action figure here and there.
What was the first item that started your Gentle Giant, Ltd. collection?
If I remember correctly, it was the armless Anakin Skywalker bust.
What are your favorite/most prized pieces in your collection?
That's hard to choose, they're so many great ones. I love the Sandtrooper on dewback pieces, both the original statue as well as the maquette. I also really like the 1/6 scale cantina patrons statues ( and I'd love to see some new additions to that line!). The spider/mechanical legs Maul pieces are awesome! I've always been a big fan of the animated maquettes, and would love to see more of them! Favorite busts: Right now I'd have to say the realistic versions of the Rebels animated series. I'm also really loving the new 1/7th scale animated versions from The Clone Wars and Rebels! Great quality for a great price!
What is the most recent item you've acquired?
I think the last piece I received was the Lak Sivrak bust. He was a pleasant surprise when he was announced! Always nice to get an unexpected lesser known character! I've got about 12 pieces on preorder right now. And, I have 2 busts about to ship out to me any day now! Keep up the Good work Gentle Giant Ltd. and Diamond Select Toys!
SPACE
SPACE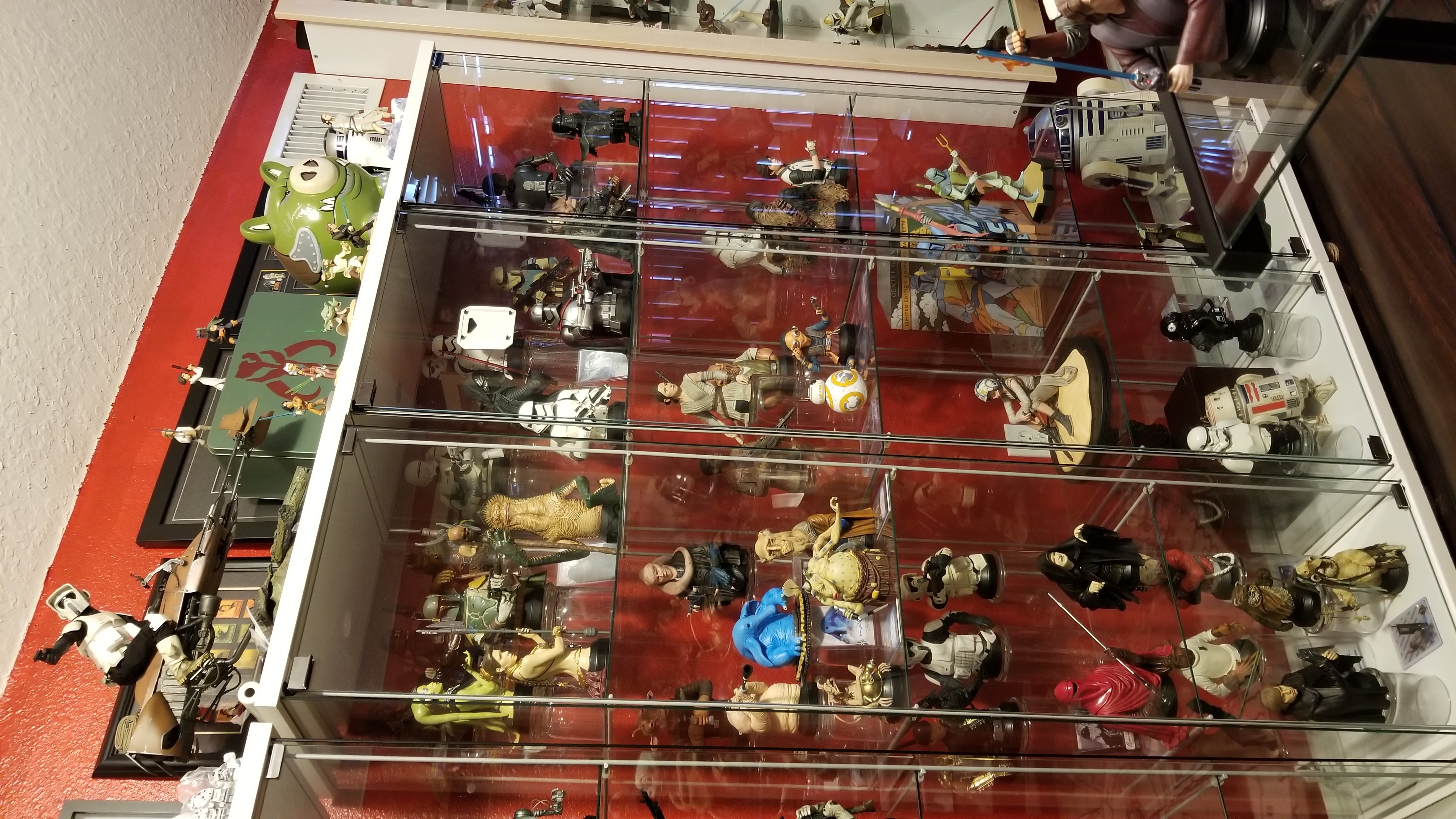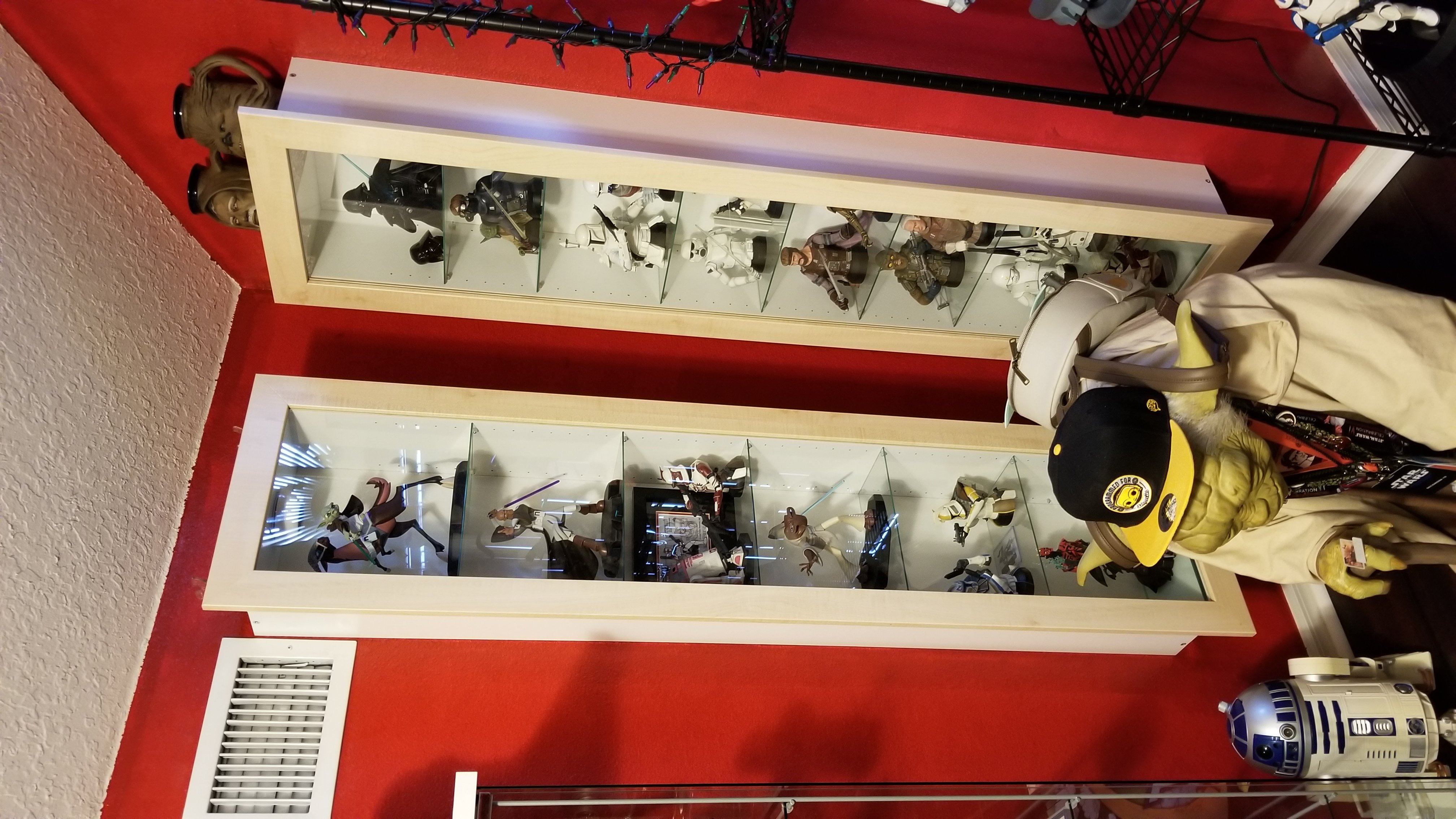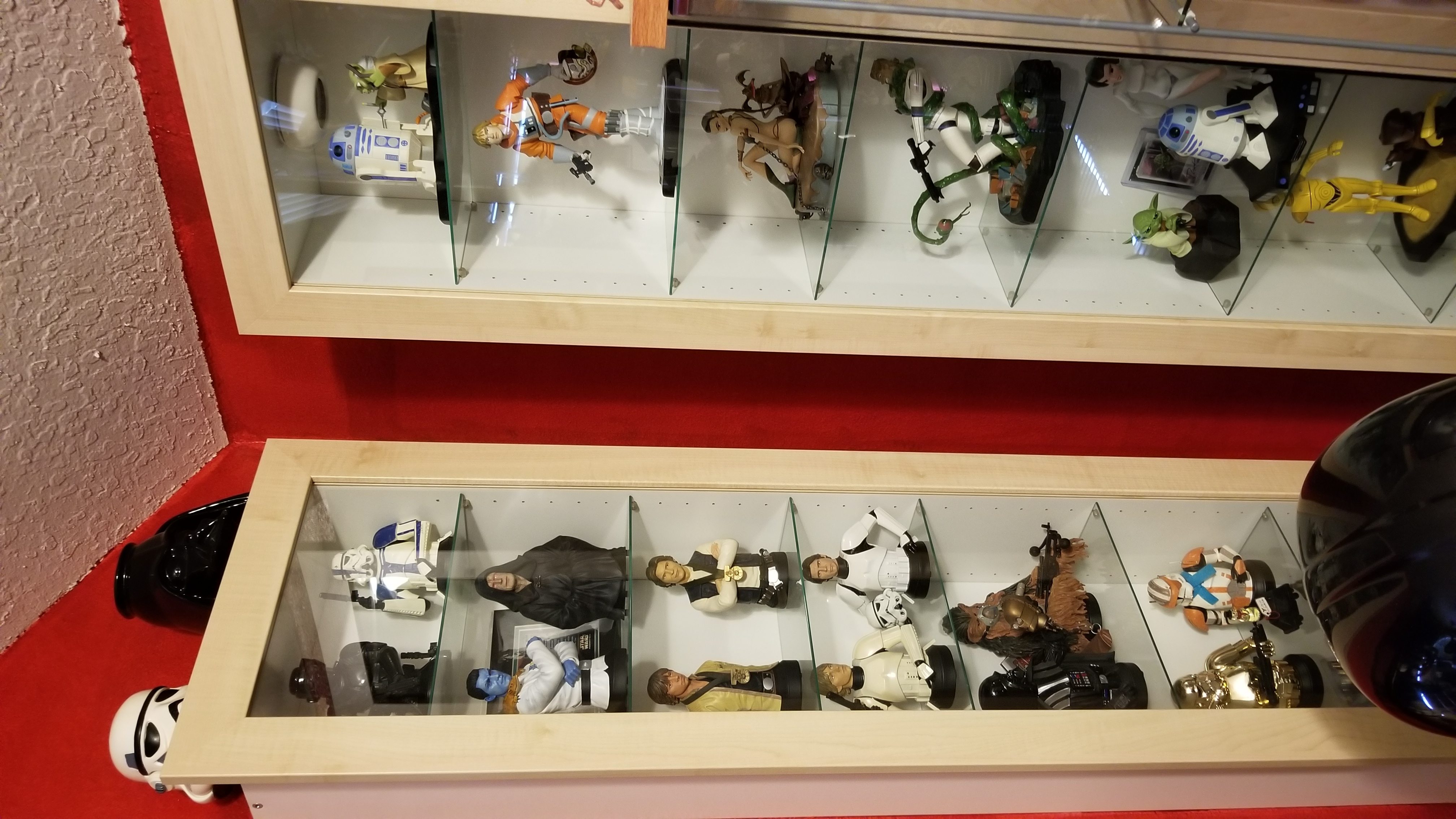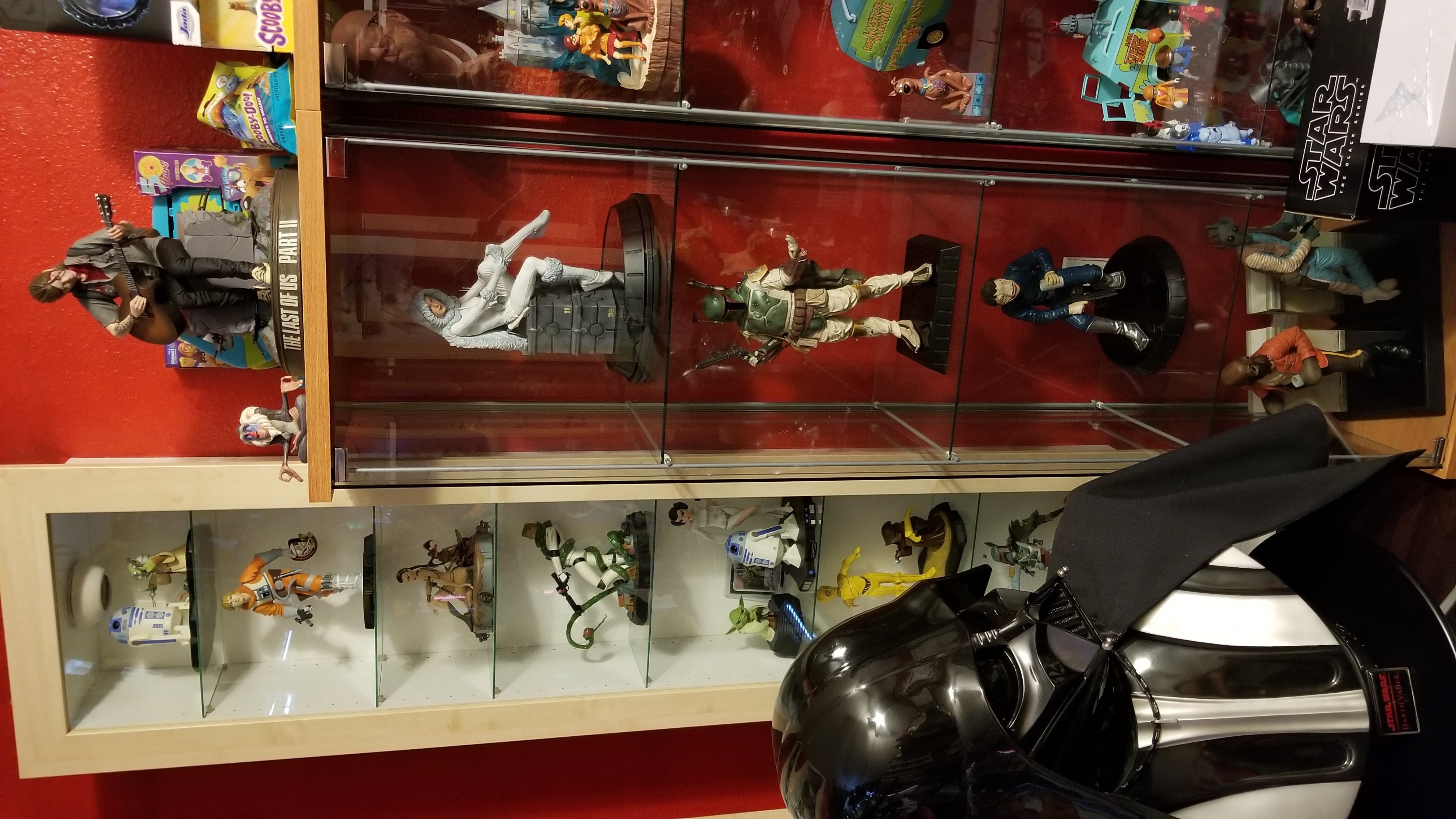 Want to be the next Featured Collector at Gentle Giant Ltd?
Send us photos of your display, fill out your profile, and show the world what you've got!