Fan of the Month: March 2021
03/26/2021
Collector: Robert P.
Location: Florida, USA
When did you first start collecting?
I believe my first Gentle Giant item was acquired in 2003 or 2004, but I have been a collector of other Star Wars items way before that. I would have to go all the way back to when I was a kid. I still have many of my Star Wars toys from back in the day...all of which were well played with!!
How did you first start collecting?
I started collecting from just being a fan my whole life. As stated in the last question, I had many toys from my childhood and when everything started to be released back in the 90's, as an adult, I wet crazy and bought everything!!
What do you collect? Does your collection have a theme, such as Star Wars, Marvel, Disney, etc.?
All Star Wars!! I can not afford to expand beyond that! The Star wars items keep me happy enough. But come to think of it, I do have one other mini bust and that is of Indiana Jones!
What was the first item that started your Gentle Giant Ltd. collection?
The first item I received from Gentle Giant was the bronze mini bust of Darth Vader that was given for free with an offer I had for a credit card back in the day. Little did I know it would start me on a journey of collecting every mini bust from the GG line. It is too late to stop now!
What are your favorite/most prized pieces in your collection?
My favorite pieces by far would be all of my Biker Scout/Shadow Scout pieces. I am a big collector of Scout items and these rank at the top. I managed to take a picture of them all...see attached! Beyond those, I am a fan of the animated maquette line.
What is the most recent item you've acquired?
What was the last item released? I believe the new 1:7 scale busts of Anakin and Obi-Wan. I believe I have at least ten or twelve more items on order though!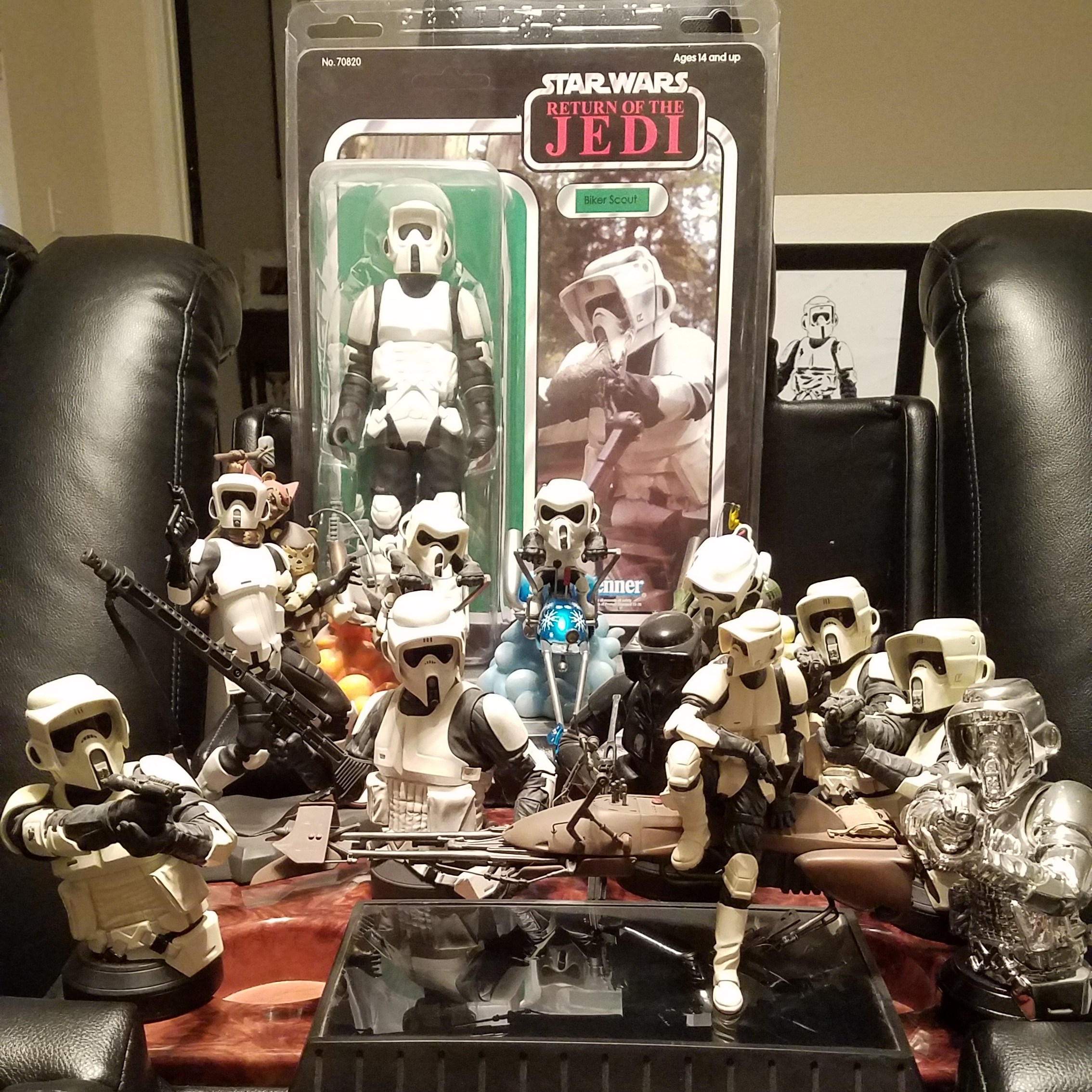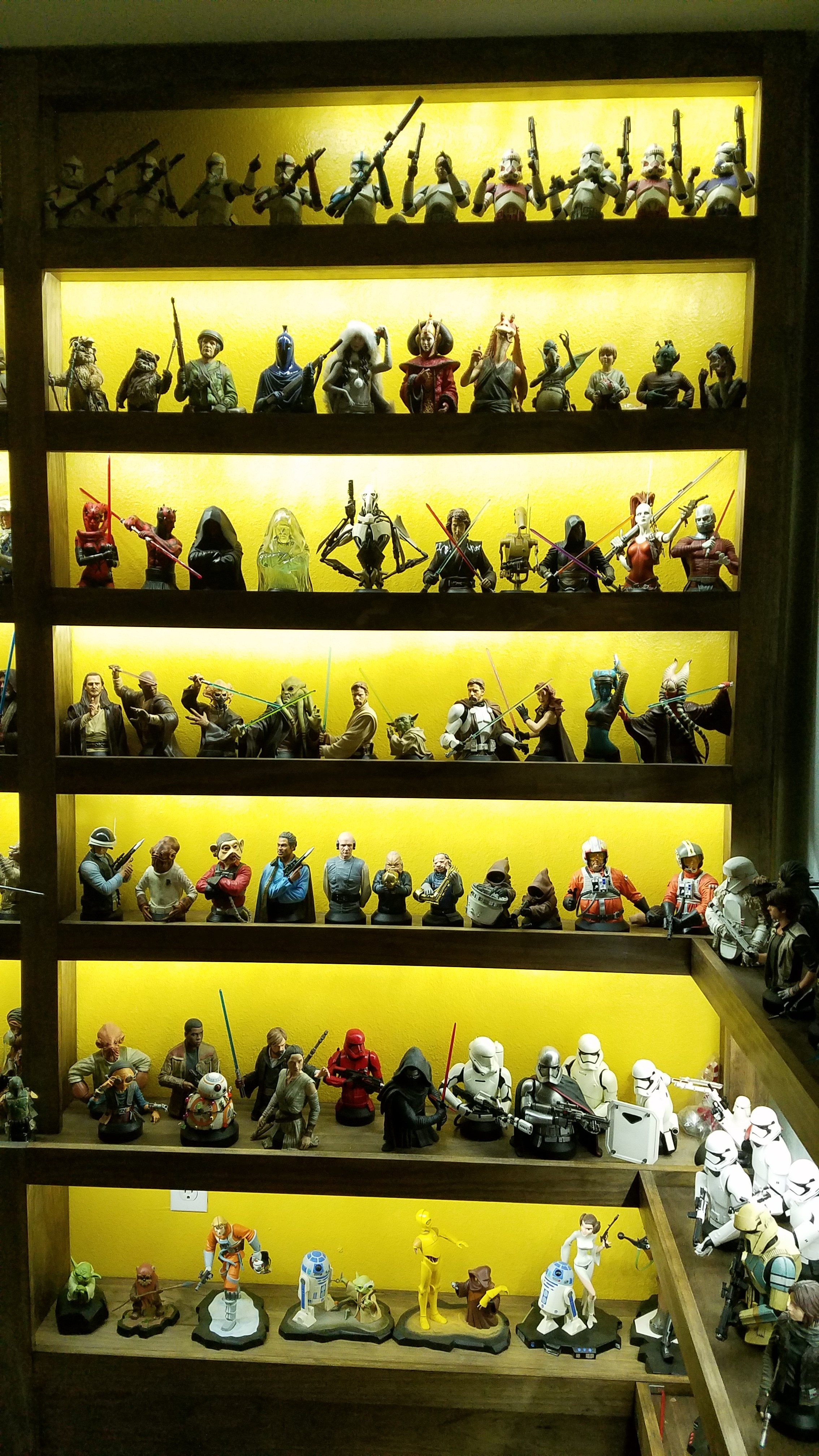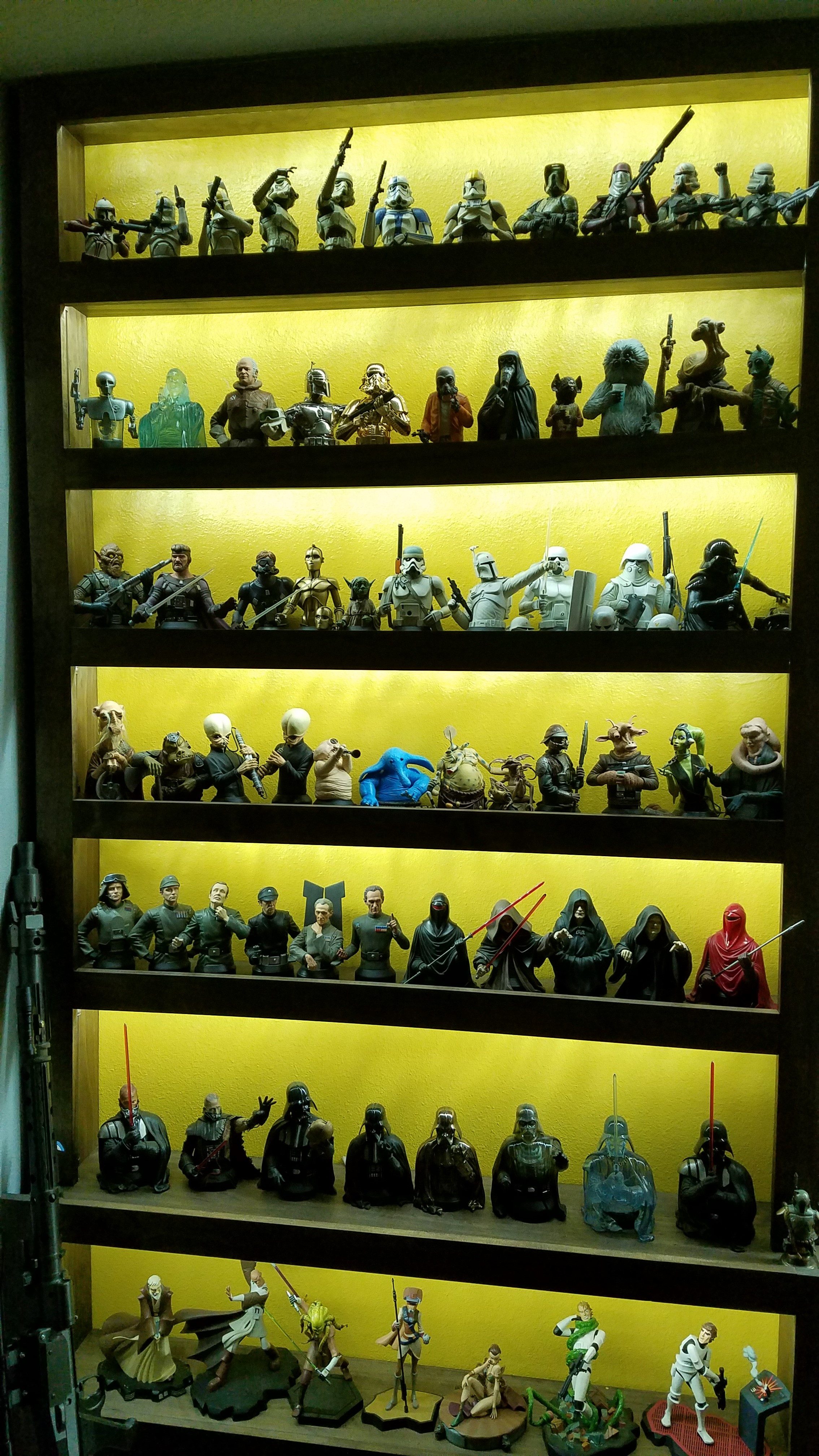 Want to be the next Featured Collector at Gentle Giant Ltd?
Gentle Giant Ltd Fan of the Month Application