FAN OF THE MONTH: JANUARY 2022
01/28/2022
Collector: Bjorn V.
Location: Nijmegen, Netherlands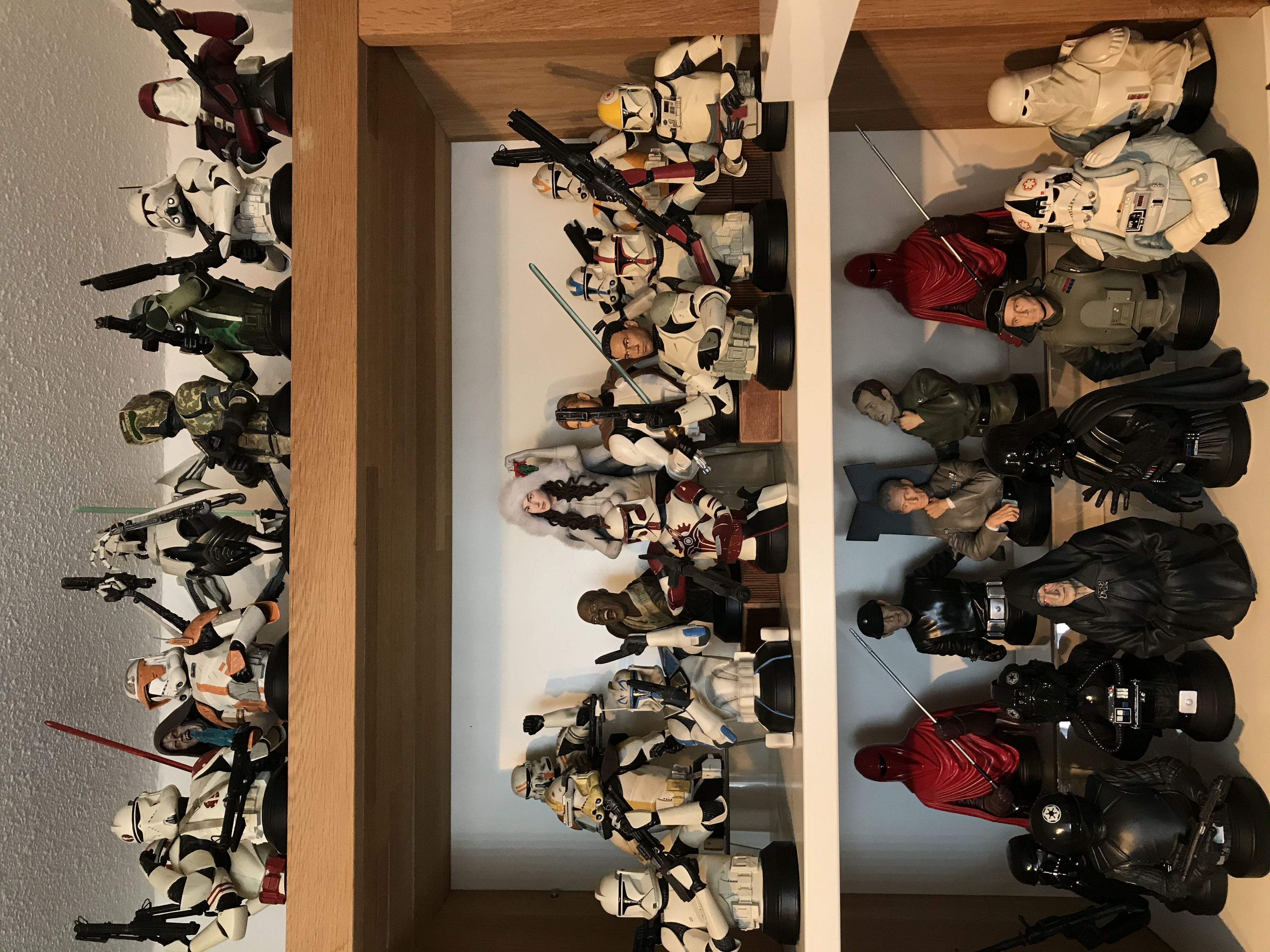 When did you first start collecting?
The year was 2005
How did you first start collecting?
I started collecting in 2005 when I saw some action figures of movie maniacs Freddy Krueger. I ordered this at a retailer online. Internet was then just new. He brought it at my house and told me there was gonna be a Comic Con were Robert Englund would be at. I went to that Comic Con where I met him and also more actors from different movies. On that Comic Con there was so much merchandise. I bought busts from Aliens and Predator, from Palisade, and then I saw the first Star Wars mini bust from Gentle Giant.
What do you collect? Does your collection have a theme, such as Star Wars, Marvel, Disney, etc.?
Most of what I have is Star Wars mini bust. Second, I have the most is Disney WDCC. (But that is very expensive in our country). Harry Potter is there, so is the DeLorean from Back to the Future with MJ from Hot Toys. Also have Hot Toys Avengers and a lot of Lego. So it's all best things for me that are related with my favorite movies.
What was the first item that started your Gentle Giant, Ltd. collection?
The first item I bought was the Darth Vader and Yoda Mini Bust from The Empire Strikes Back. Then I found out that there was another Yoda from The Clone Wars and I had to make an account on eBay. That is were I started to get the exclusives during collecting and the regular ones I bought at a local retailer. At his shop more and more Gentle Giant, Ltd. pieces were showing up such as the 1/6 scale statues, Maquette's, and horror bust and statues. I had it all, but through the years my passion was going more and more to keep on collecting the mini bust. Ever Since I was a child and watched the SW movies from 1985 on VHS, it always have been my favorite movies. I extended my collection with Lord of the Rings Maquette from Sideshow and The Hobbit and also had all the Gentle Giant mini bust from the LOTR and Hobbit. But a couple of years I sold all of that. Middle Earth was not that charmed for the ladies that came over. And I was not feeling the force in that anymore. :) I sold the Palisades statues, Sideshow diorama's and horror statues and only wanted to keep one room for the SW collection.
What are your favorite/most prized pieces in your collection?
My favorite ones are the ones that come from the Return of the Jedi. Han Solo, C-3PO, Chewbacca, and Leia, master Yoda and wicket. Although, I have a lot of Troopers, I still prefer more different characters.
What is the most recent item you've acquired?
The Child in Chair. I started watching the seasons from Mandalorian recently when the 2 seasons were finished. I know as a SW fan you should by there from the first episode, but I waited. I hope that GG will make a Jabba the hut mini bust (XL) one day, and more Yoda is always welcome. Also the child sitting like Buddha on the stone would be interesting. Let's wait what the future will bring. Thanks for reading and may the Force be with you.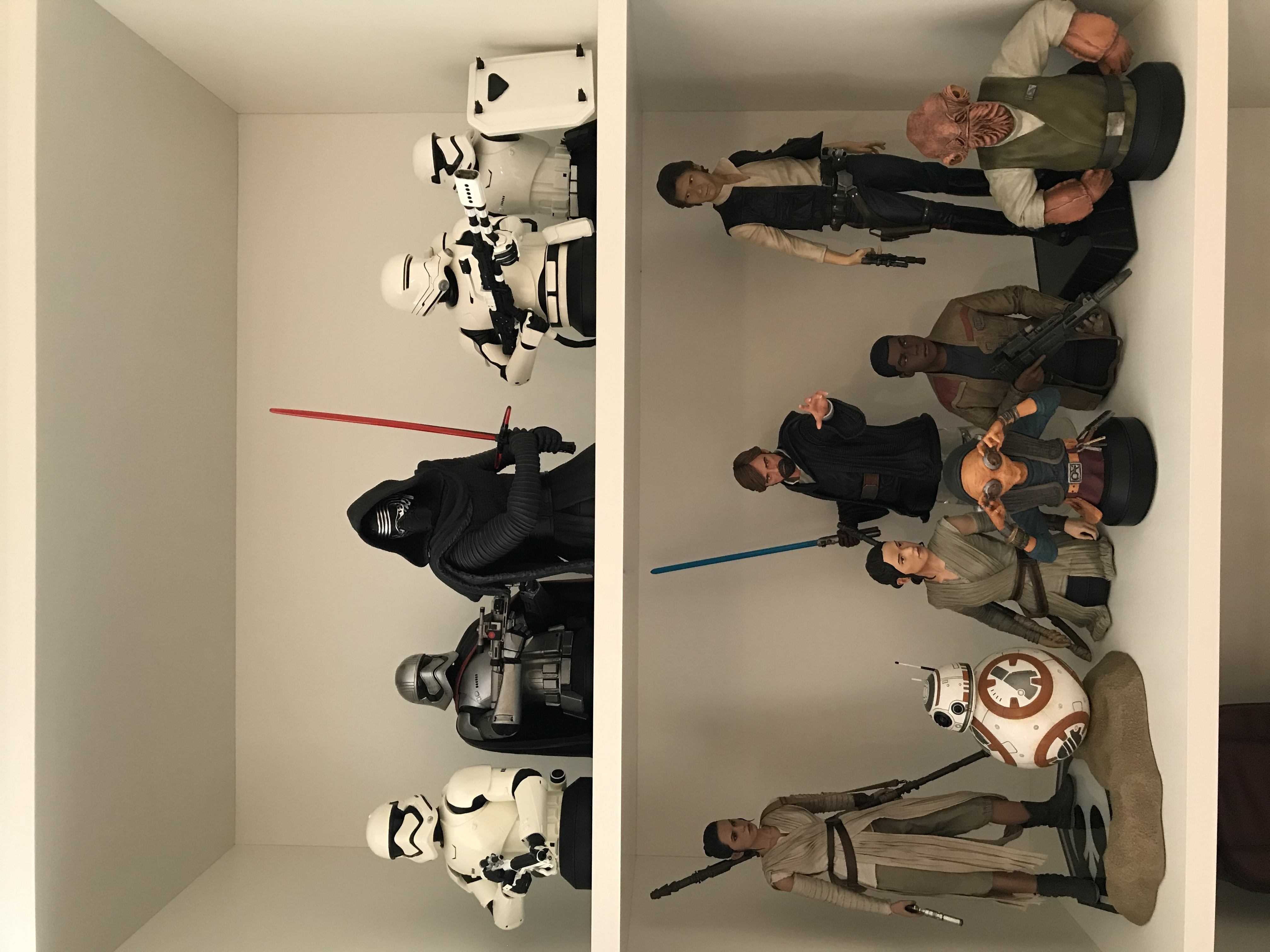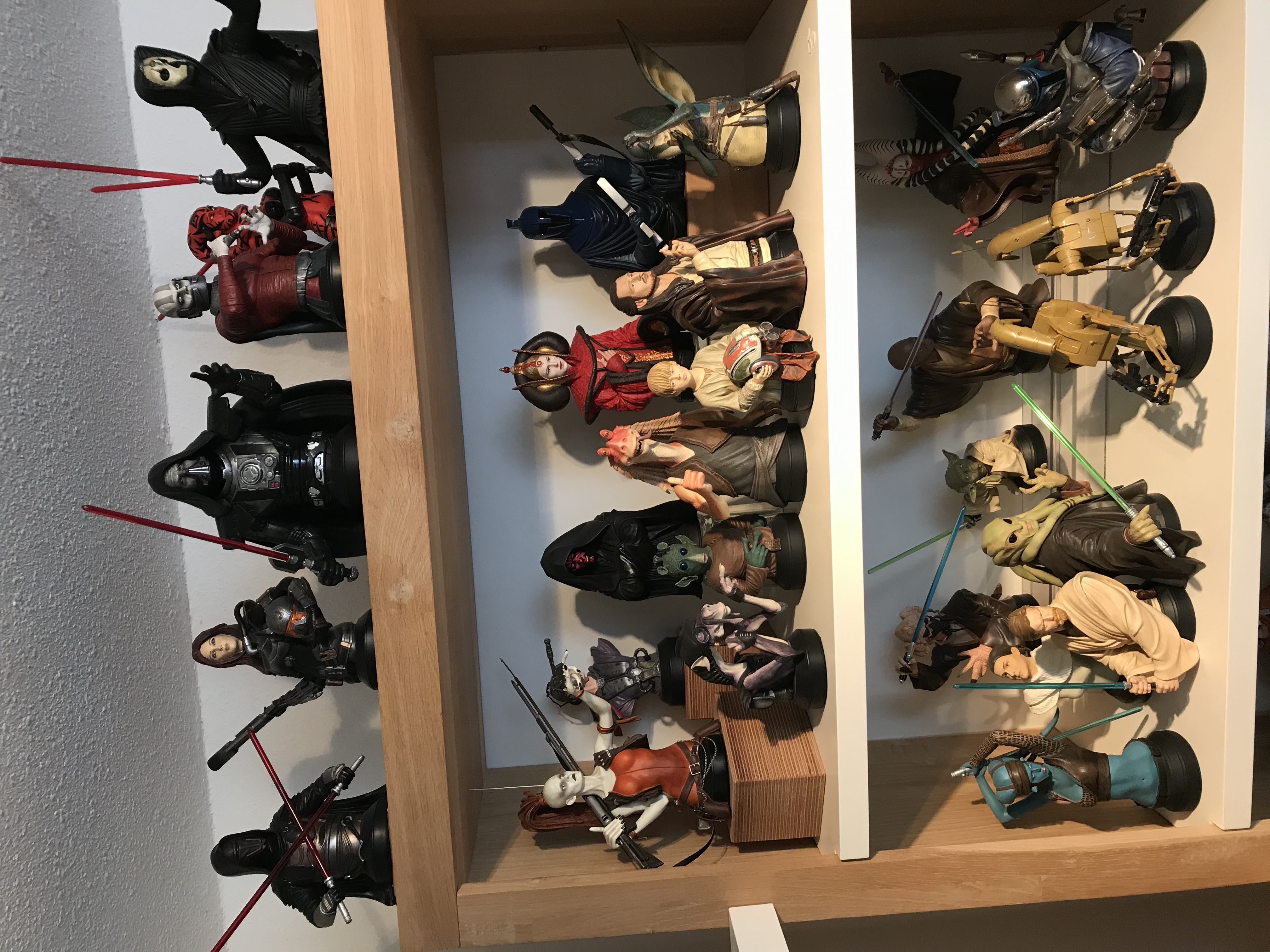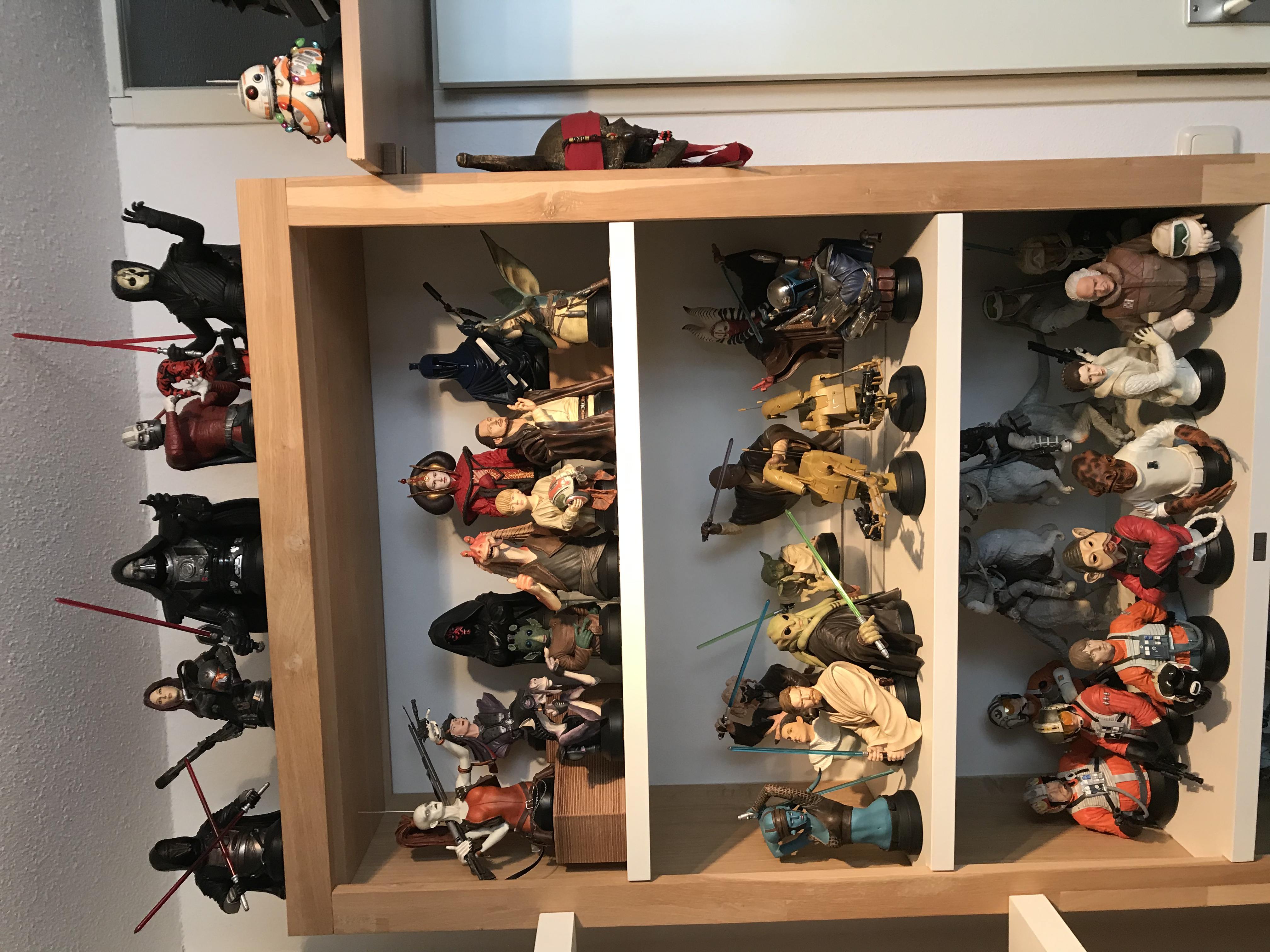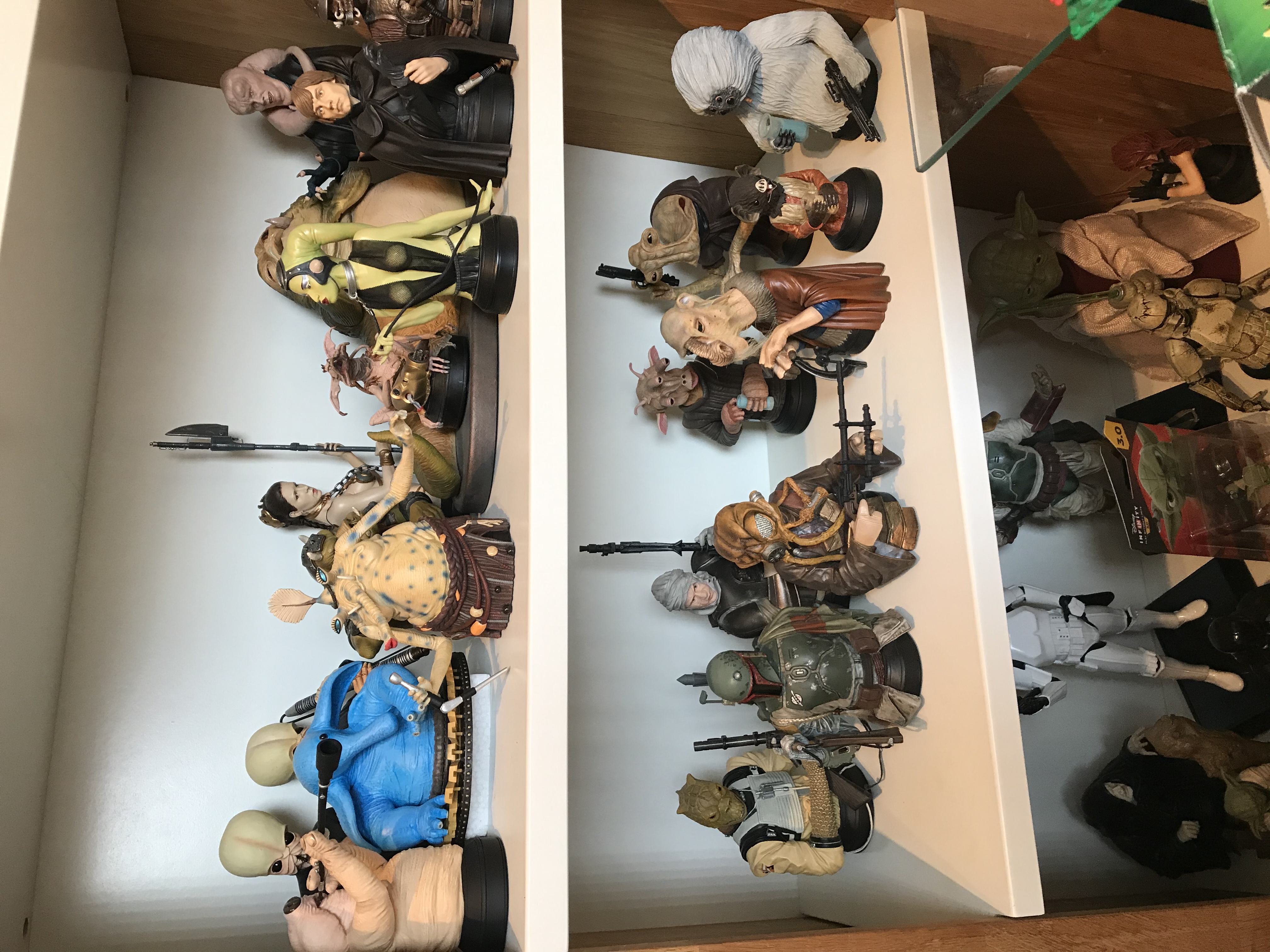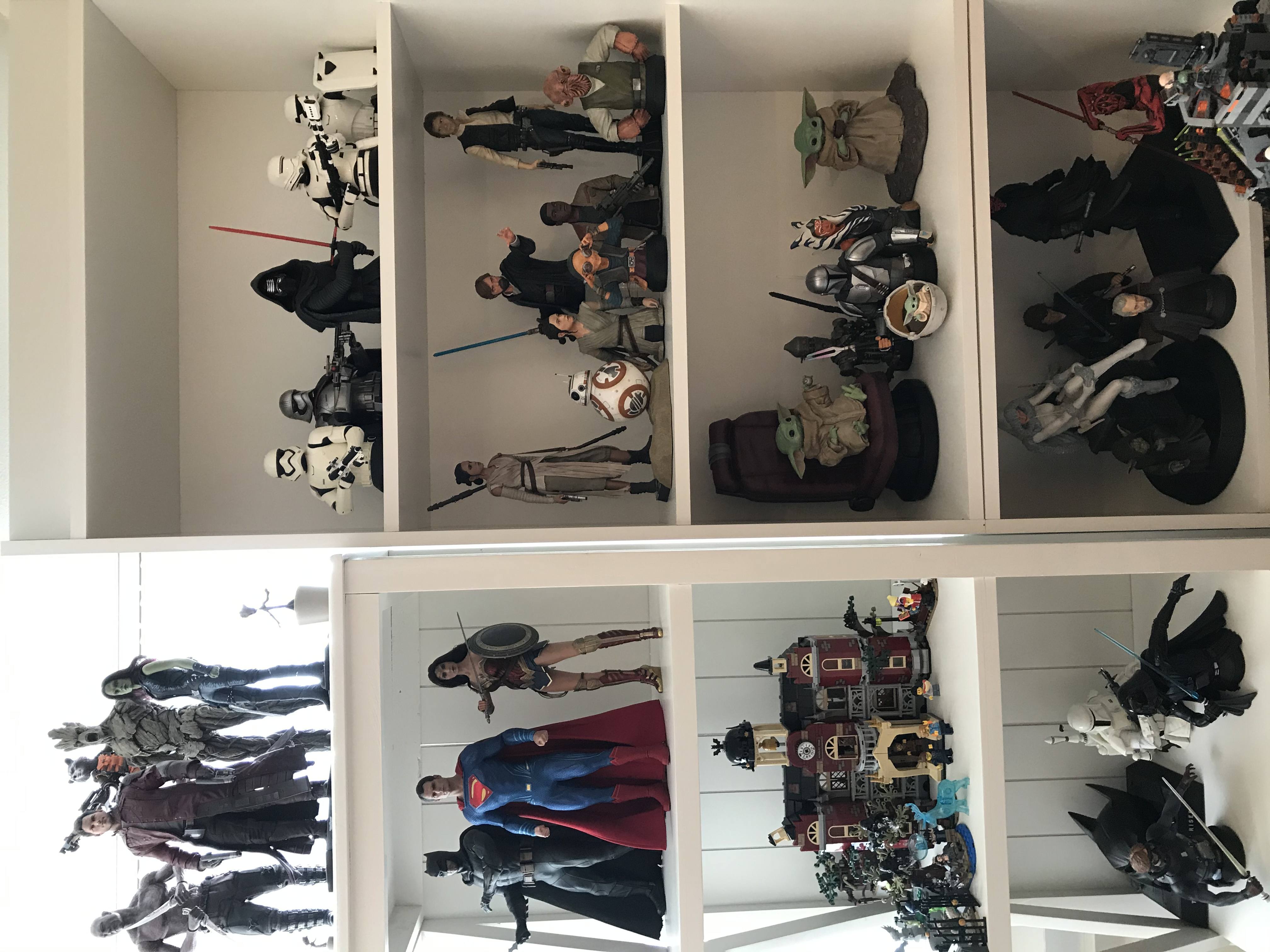 Want to be the next Featured Collector at Gentle Giant Ltd?
Send us photos of your display, fill out your profile, and show the world what you've got!