FAN OF THE MONTH: DECEMBER 2021
12/30/2021
Collector: Joel W.
Location: Virginia, USA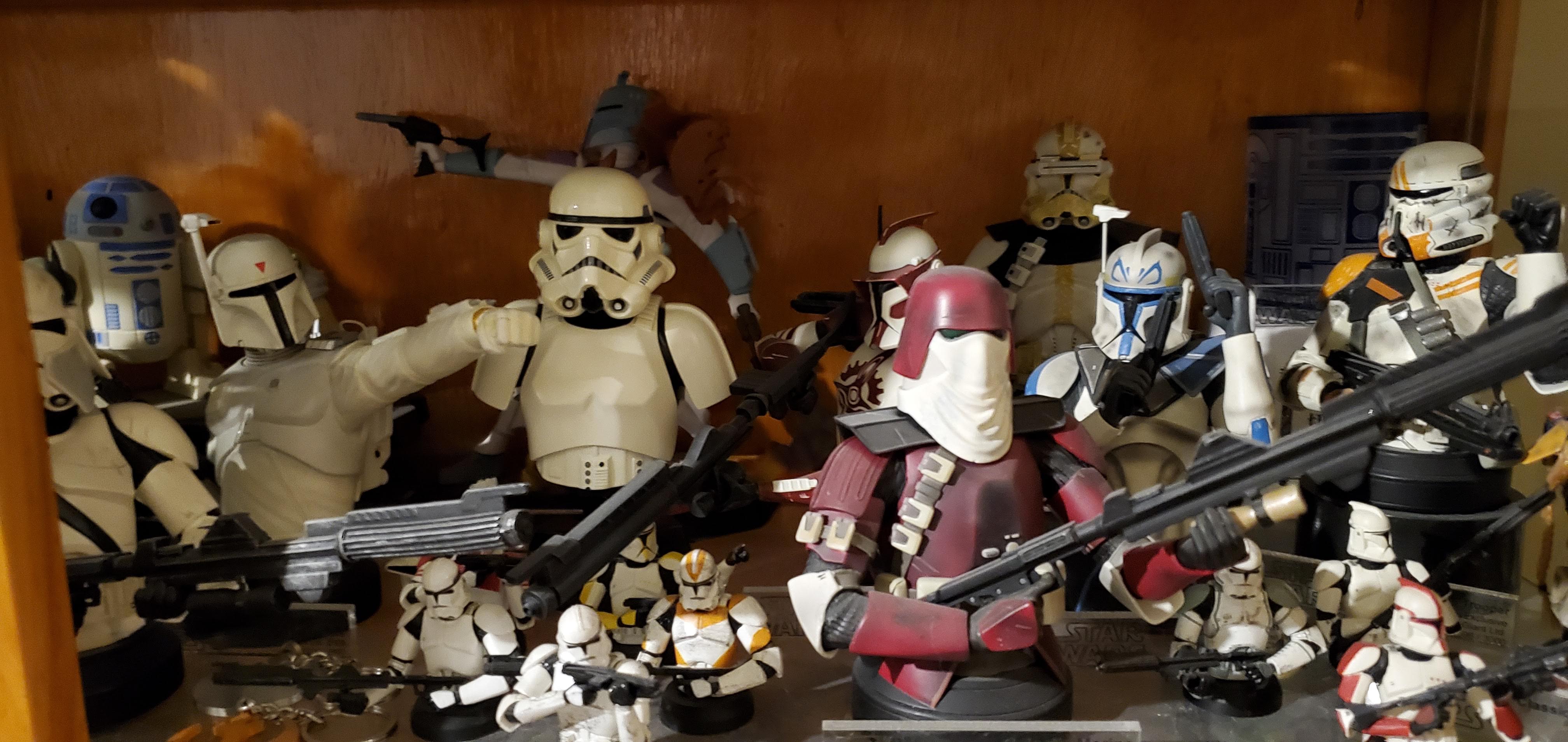 When did you first start collecting?
My first big convention was in 2007 at Celebration IV in Los Angeles. I didn't have any GG pieces before then.
How did you first start collecting?
I had never been to a large Star Wars convention like Celebration before and I had heard about the Gentle Giant items that were going to be offered so I became a Premier Guild member and got the Easter Egg Fett, R2 and Yoda, Light up Spirit of Yoda Mini Bust, Darth Malak, and Commander Gree. Since that first convention I sought out the other Commanders of the Summer Series. I am only missing Neyo
What do you collect? Does your collection have a theme, such as Star Wars, Marvel, Disney, etc.?
ALL STAR WARS....nothing but STAR WARS
What was the first item that started your Gentle Giant, Ltd. collection?
It was actually 4 items that started the collection. Spirit of Yoda Mini Bust, R2 and Yoda maquette, Darth Malak mini bust and the Commander Gree Mini bust
What are your favorite/most prized pieces in your collection?
That would be a toss up between the Forbidden Planet Event Commander Bly and the Limited Edition Boba Fett Animated Maquette.
What is the most recent item you've acquired?
Unfortunately the last ones I got were the Rebel Fleet Trooper and Imperial Gunner mini busts in 2012. I have been waiting for a Kanan Jarrus Season 4 Mini bust to be released. I am sticking to the costumes that I have for Star Wars right now.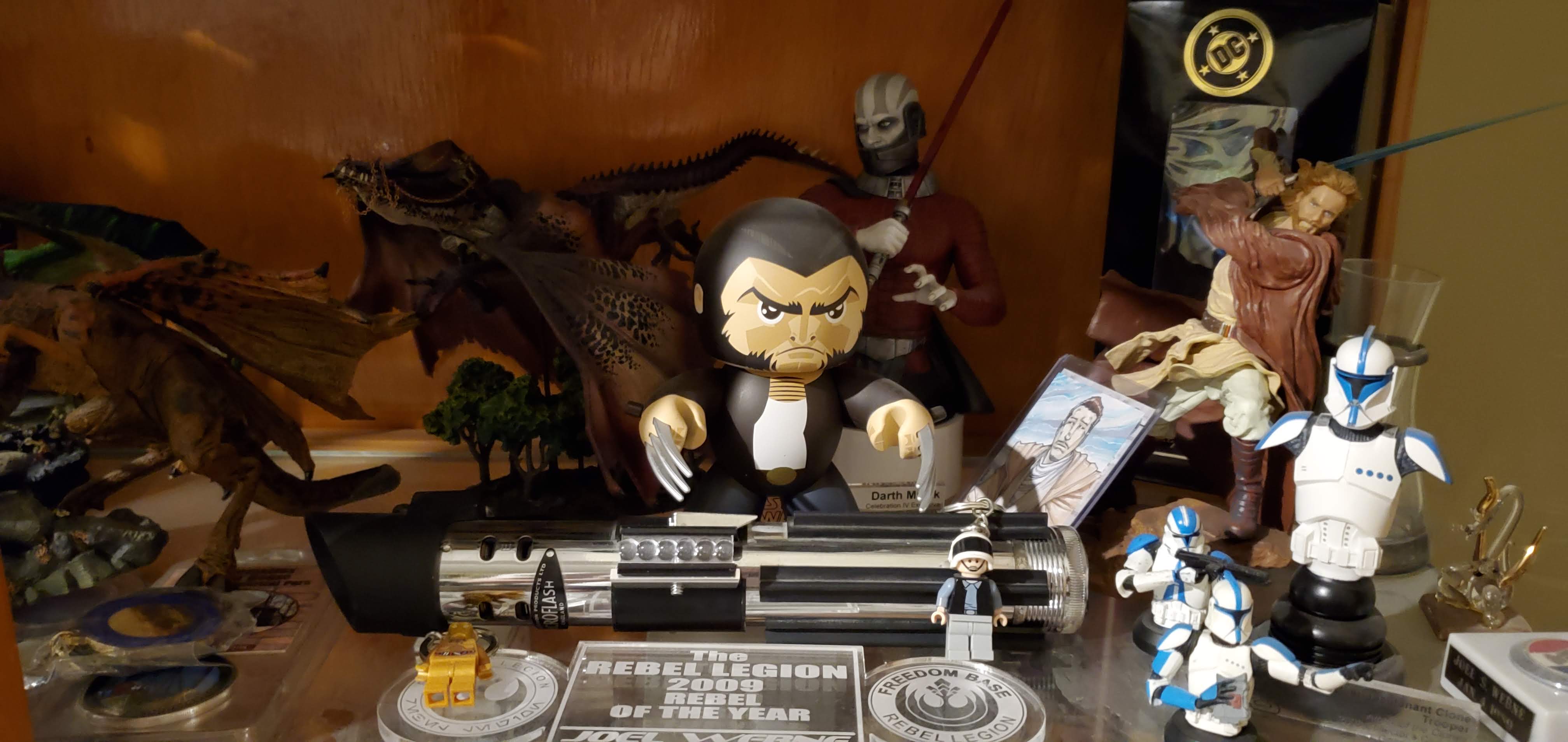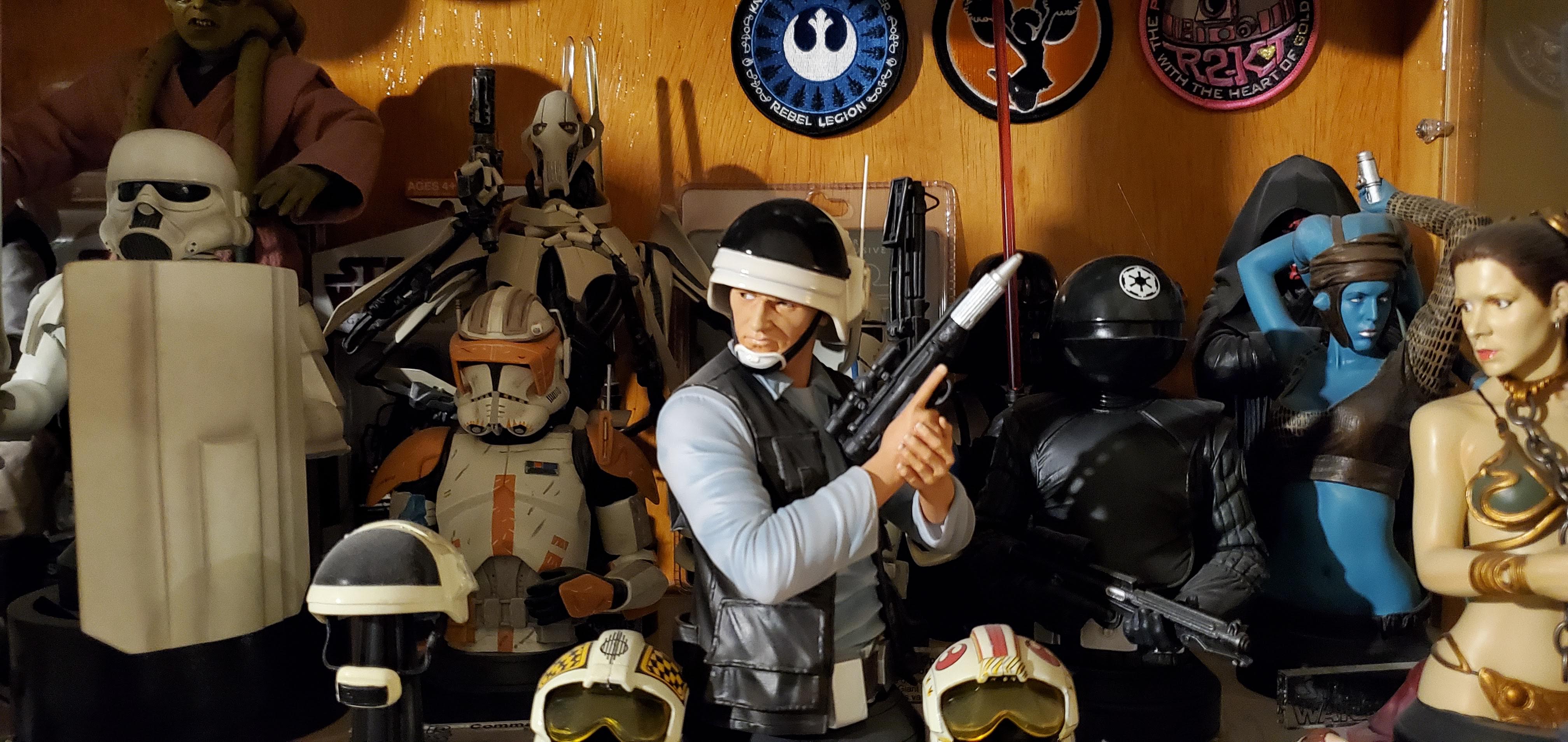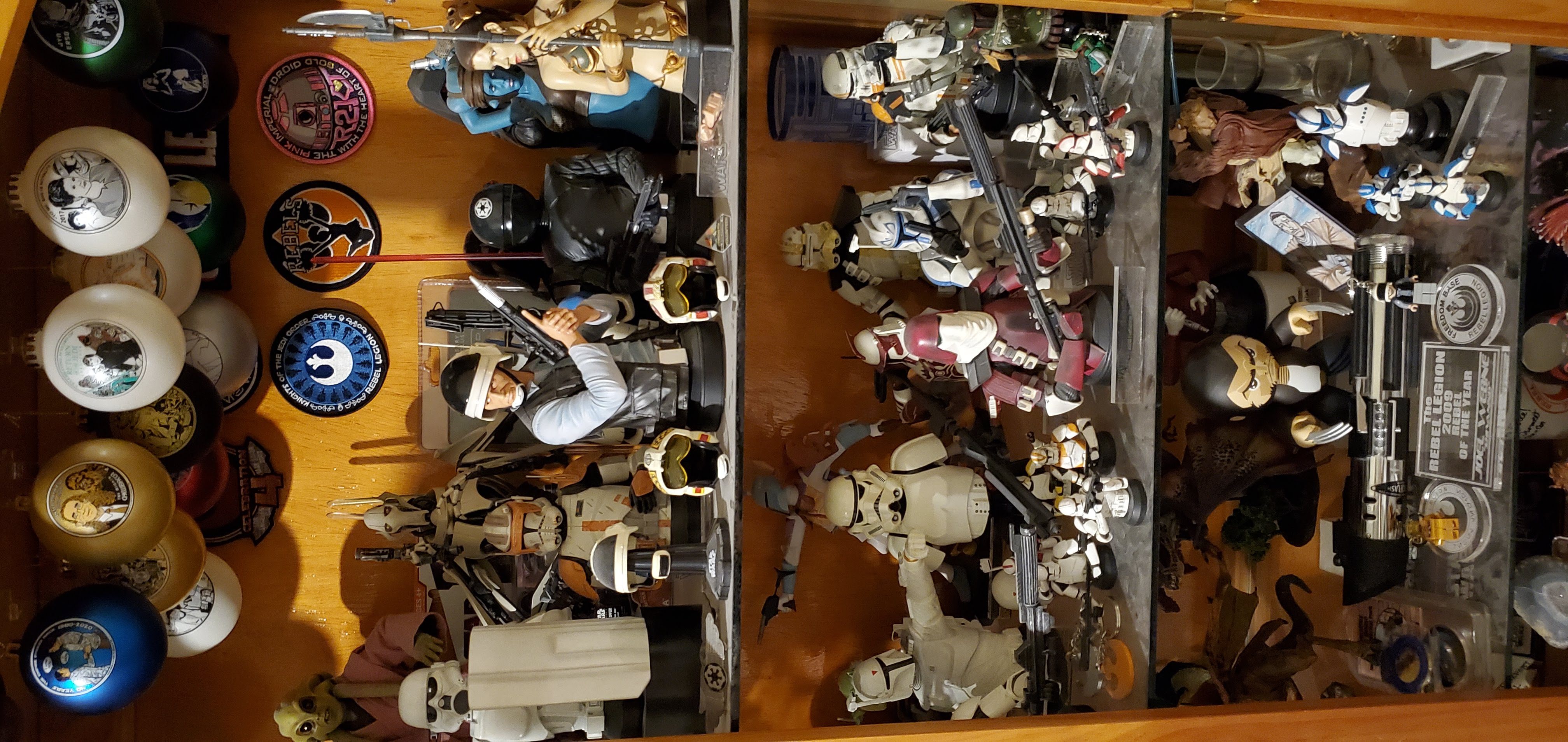 Want to be the next Featured Collector at Gentle Giant Ltd?
Send us photos of your display, fill out your profile, and show the world what you've got!