Fan of the Month: APRIL 2021
04/26/2021
Collector: Jason N.
Location: Ohio, USA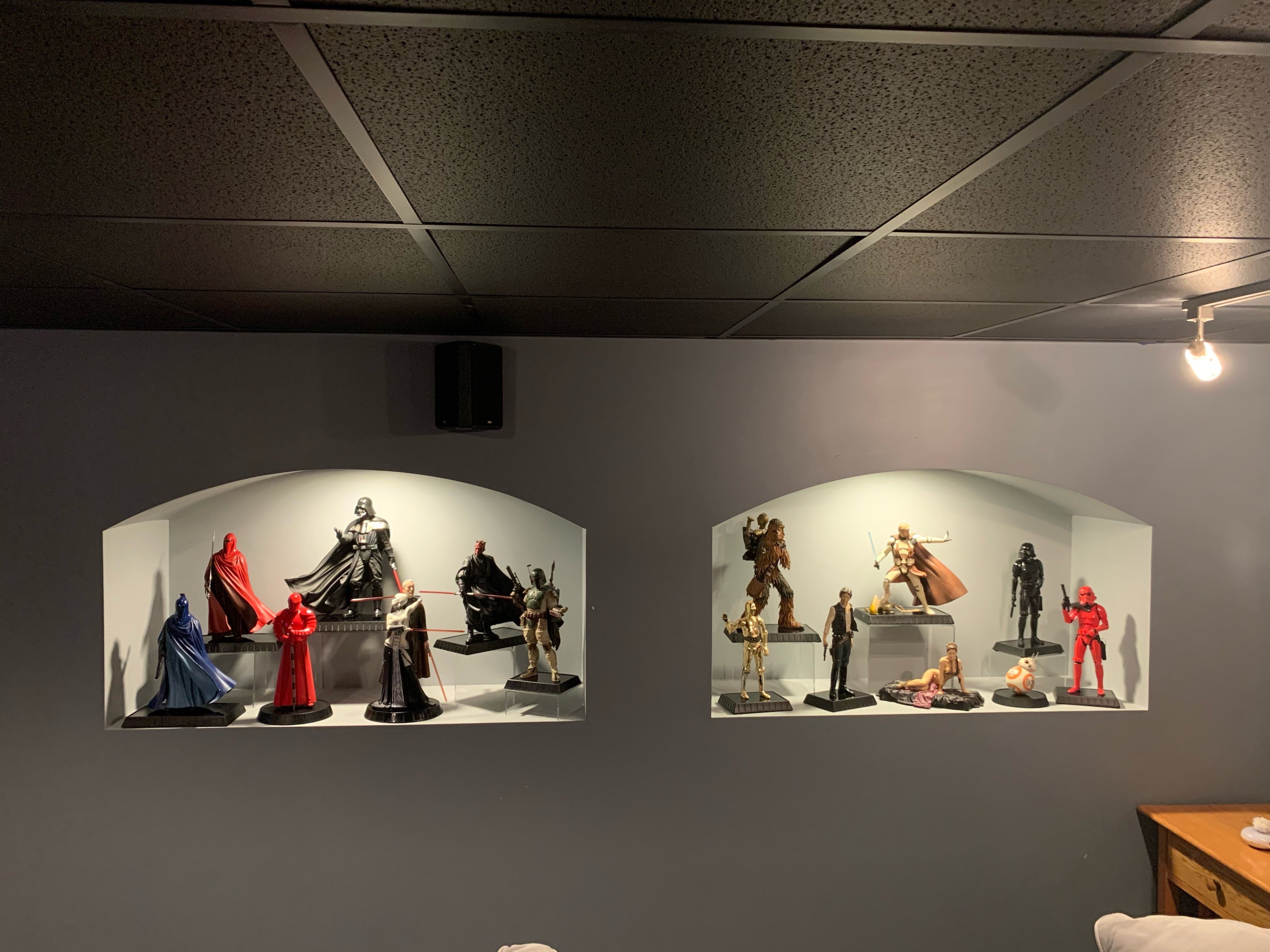 When did you first start collecting?
I have been collecting "toys" in general my entire life. There was always a shelf of favorites on display that were spared from the annual yard sale. Skeletons and turtles were my first focuses alongside a childhood keychain collection.
How did you first start collecting?
Toys, movies, cartoons, and comics were hobbies of mine for as long as I can remember. Even through high school and college, I would buy whatever favorite figure grabbed my attention. Toy and collectible companies seemed to evolve their offerings as I was also evolving my tastes (and earning more disposable income). My tastes transitioned from action figures to static, and displayable, toys. Those were eventually sold and replaced with statues, props, and busts.
What do you collect? Does your collection have a theme, such as Star Wars, Marvel, Disney, etc.?
Almost all of my GG pieces are from Star Wars. There are a few other properties throughout the house, though.
What was the first item that started your Gentle Giant Ltd. collection?
I added the Stormtrooper mini bust to my Christmas list after seeing it solicited in the comic shop catalog. I liked that it offered different display possibilities because of the extra arms. I was a Gentle Giant fanboy after seeing it in person. The quality and detail blew me away.
What are your favorite/most prized pieces in your collection?
Probably the autographed pieces because many of them bring back memories of when they were signed. It has been an enjoyable family project to try and have the mini busts signed and it is nice that they are special to the kids.
What is the most recent item you've acquired?
I recently purchased the 1:6 Han Solo in Stormtrooper armor statue. I'm trying to fill in some gaps and always waiting for the right price.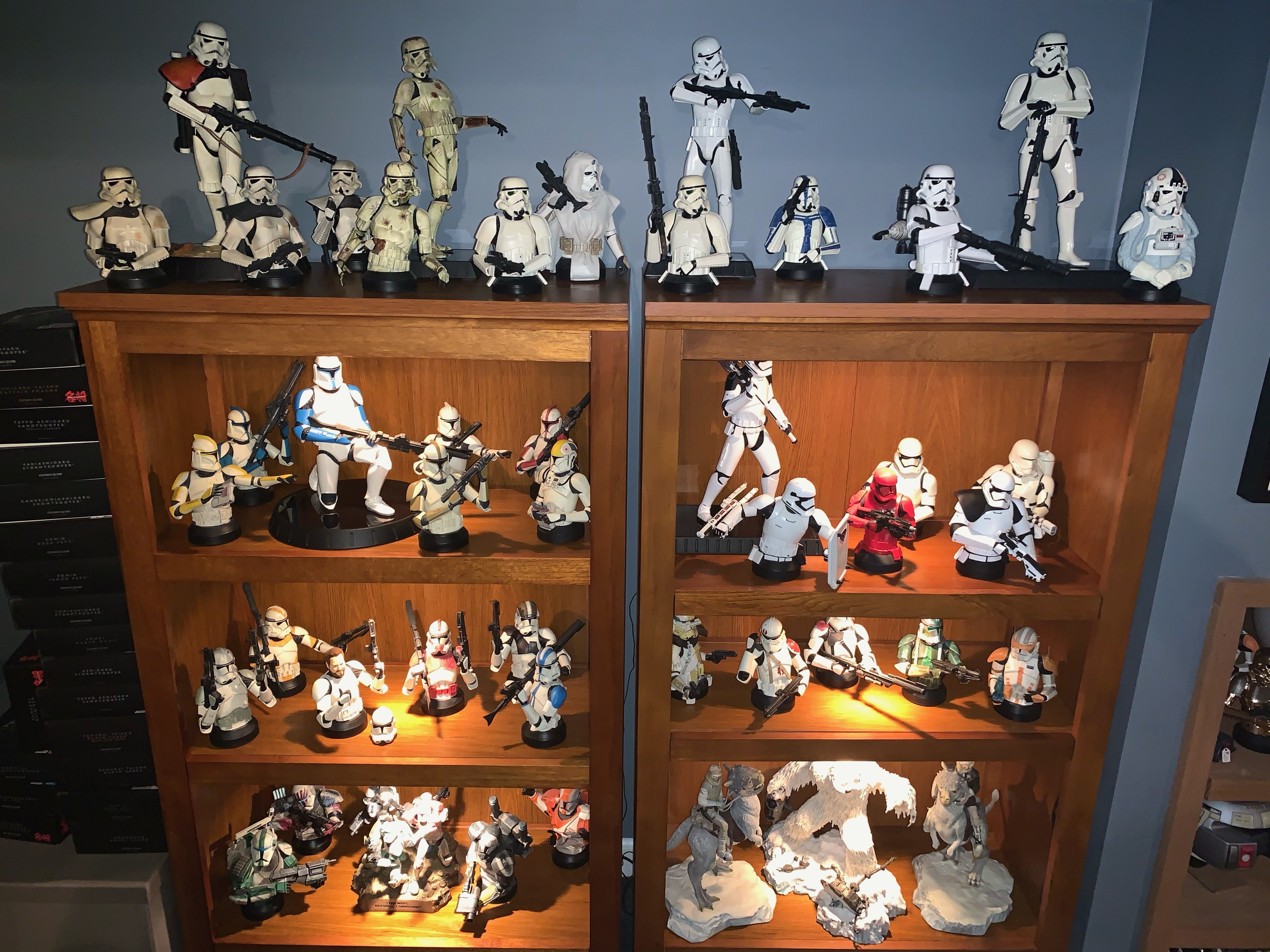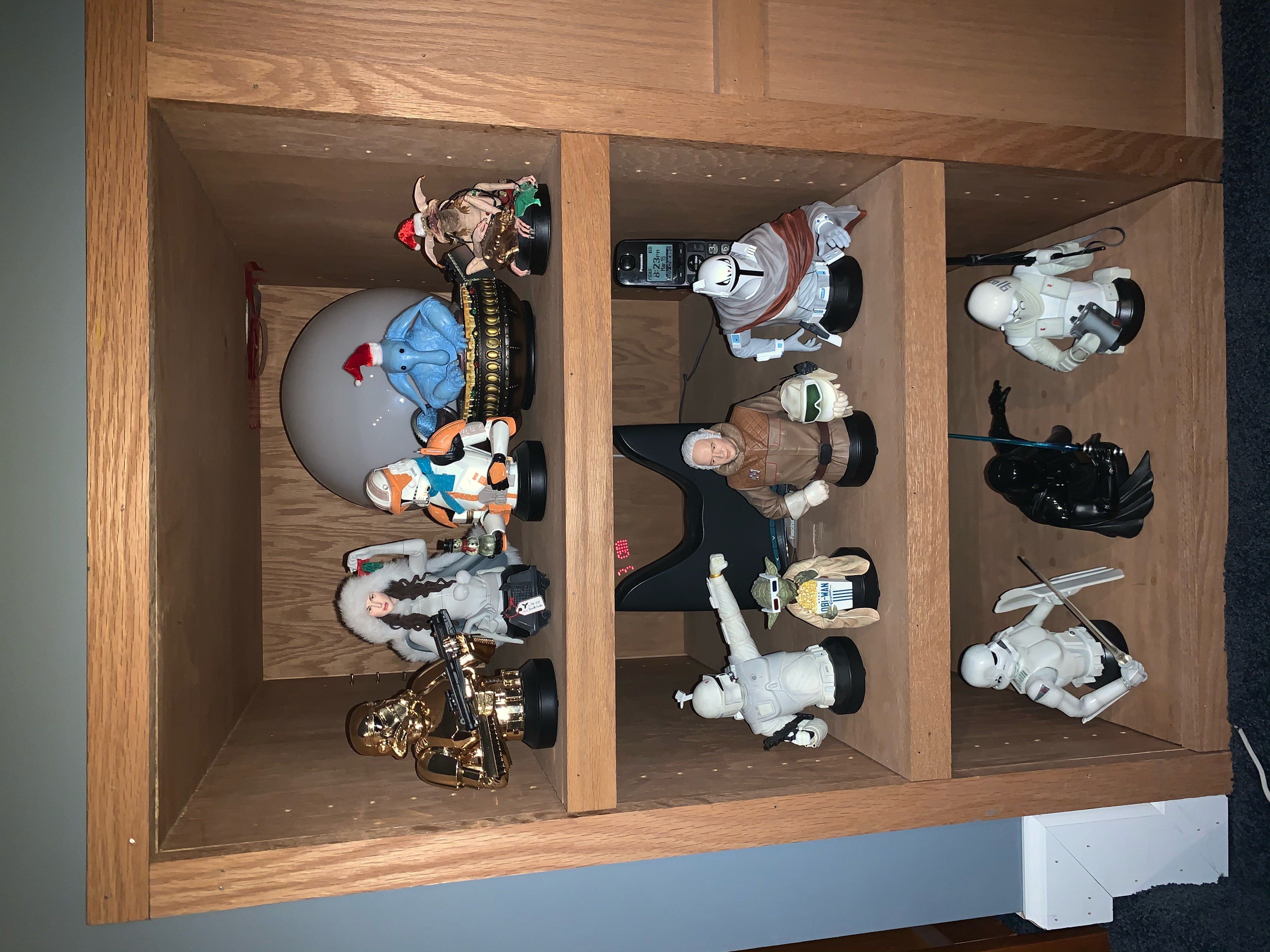 Want to be the next Featured Collector at Gentle Giant Ltd?
Send us photos of your display, fill out your profile, and show the world what you've got!
Gentle Giant Ltd Fan of the Month Application