EVERYTHING YOU NEED TO KNOW ABOUT 2023 SAN DIEGO COMIC-CON!
Posted by GGLTD on 07/11/2023
Prepare to step into a collector's dream! This year the Diamond Select Toys and Gentle Giant, Ltd. team is bringing you a fantastic showcase of Star Wars™, Marvel, and more to the San Diego Comic-Con floor. Get an inside scoop on upcoming items, prototypes, and exclusives when you visit our team. Read on to find out more about our GGLTD/DST panel, booth giveaways, and all exclusives available to purchase at the show.
In-person attendees can visit Booth #2607 from July 20th to July 23rd at the San Diego Convention Center. At home viewers can watch DSTZach's Booth Tour and follow the fun on all our social channels found below! Ask DSTZach and DSTChuck your burning questions for instant answers about our featured prototypes or discuss your favorite pieces with the man behind the plan. Tag us in photos for a chance to be featured on our socials!
LOOKING TO ATTEND A PANEL?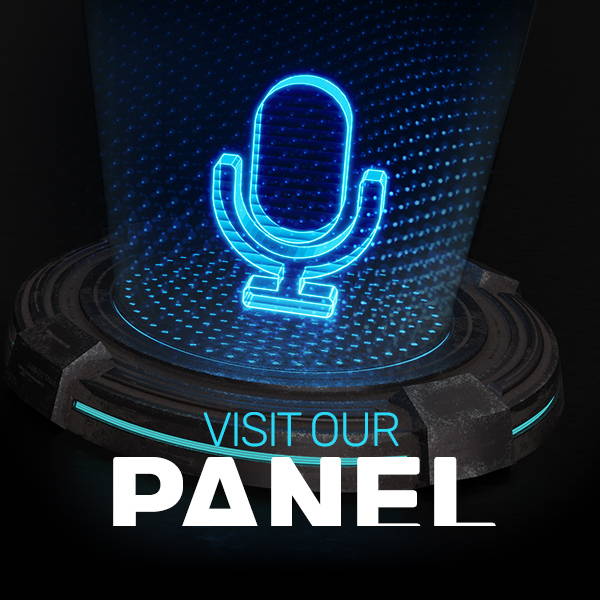 Join our team in Room 32AB Thursday, July 20th at 4 PM - 5 PM PST for news on upcoming and returning collectible lines in 2023-24! In addition, attendees can save your burning questions for a live Q&A at the end of our panel! Plus we'll be taking questions from non-con-goers to release a special San Diego Comic-Con segment of AskDST!
Chuck Terceira - President
Dev Gilmore - Product Manager
Gabe Garcia - Production Manager
Zach Oat - Marketing Supervisor
Joe Menna - Sculptor
Joe Allard - Designer
Gentle Giant, Ltd. and Diamond Select Toys 2023 San Diego Comic-Con Exclusives will be available to purchase for all in person attendees starting the first day of the con. 2023-2024 Premier Guild Members holding down the fort at home will be able to order our Gentle Giant, Ltd. ONLY exclusives beginning July 17th at 9 AM PST/ 12 PM EST. View the tiered roll-out schedule here.
Check out the full list of San Diego Comic-Con exclusives below. Please note, pins with purchase of select items are only available for in-person convention purchases.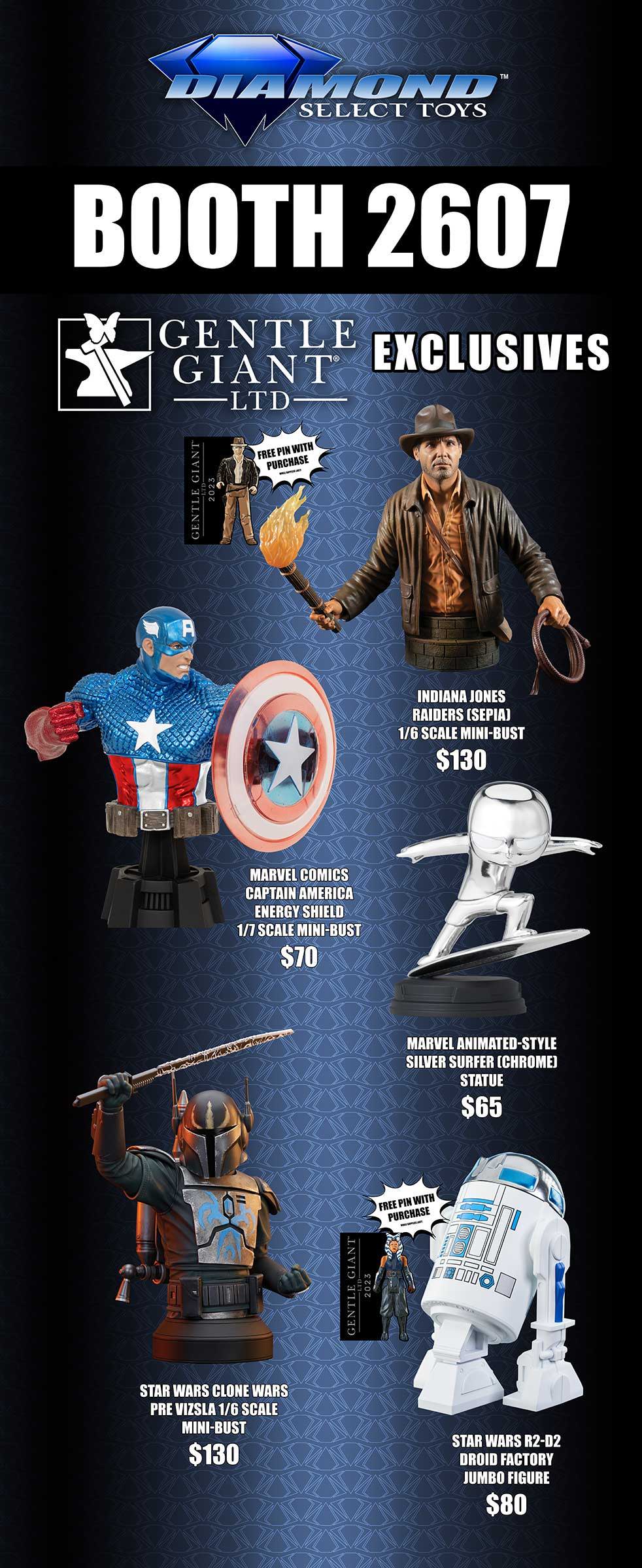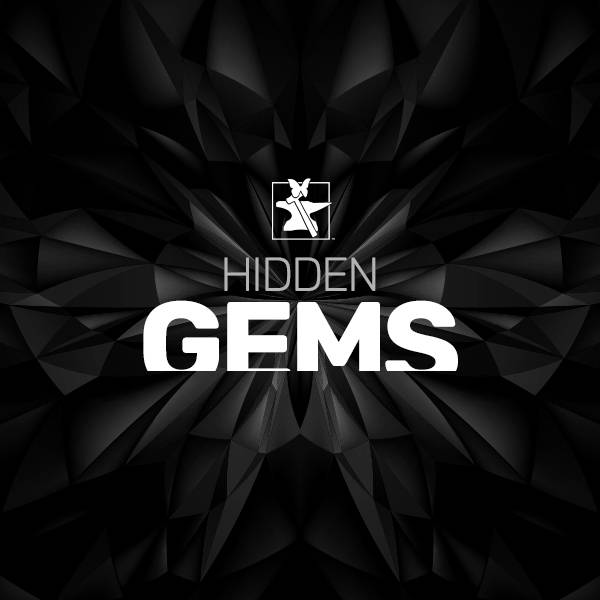 Will you find a Hidden Gem?
Five "Gem" cards have been hidden in products in this booth. If you buy an item and find a "Gem" card inside, follow the instructions to win a prize!
1x Diamond
1x Sapphire
3x Rubies
Diamond Grand Prize: 1x signed Star Wars™ - Darth Maul (Spider Legs) Collectors Gallery Statue
Sapphire Second Tier Prize: 1x Marvel's Spider Man - Spider Punk Gallery Diorama signed by voice actor Yuri Lowenthal
Ruby Third Place Prize: 1x Toy Sapien Marvel's Captain American Porcelain Shield
ENTER TO WIN A GRADED ITEM:

On display at the booth will be a CGA-Graded collectible to be given away at the end of the show! To be entered, you must fill out a participation slip with your valid email address, phone number, and name.
Winner will be announced and the prize will be shipped after the convention is over.
*No purchase necessary. Must be 18+ to enter.
WANT TO SAVE ON SHIPPING AND NEED YOUR ITEMS GRADED?