EVERYTHING YOU NEED TO KNOW ABOUT 2022 SAN DIEGO COMIC-CON!
Posted by GGLTD on 07/18/2022
---
The Diamond Select Toys & Gentle Giant, Ltd. crew are busy at work setting up an amazing display with a number of never before seen pieces and prototypes of potential upcoming collectibles. With only 3 days until the con, we're giving you everything you need to know to prepare for your visit! Read on to find out more about our GGLTD/DST panel, booth giveaways, and all exclusives available to purchase at the show
---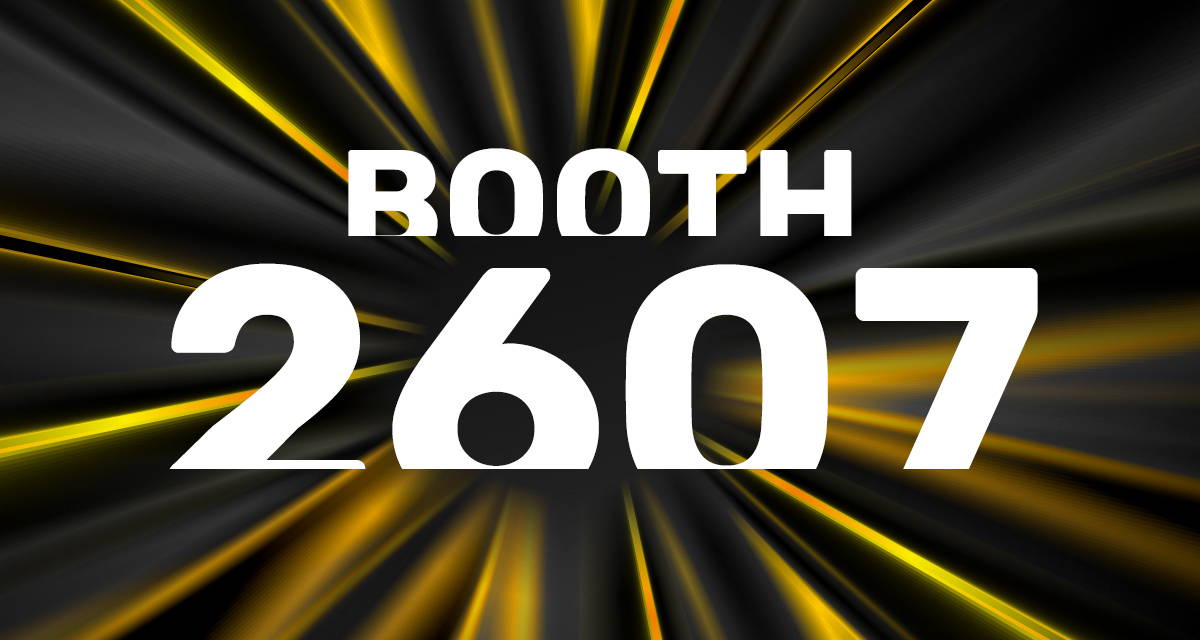 Remember, in-person attendees can visit Booth #2607 from July 21st to July 24th at the San Diego Convention Center. At home viewers can view DSTZach's Booth Tour and follow the fun on all our social channels found below!
---
LOOKING TO ATTEND A PANEL?

Join DSTChuck, DSTZach, and Joe Allard in Room 9 Thursday, July 21st at 4 PM - 5 PM PST for news on upcoming and returning collectible lines in 2022-23! In addition, attendees can save your burning questions for a live Q&A at the end of our panel!
---
Gentle Giant, Ltd. and Diamond Select Toys previously announced 2022 San Diego Comic-Con Exclusives with be available to purchase/order for all in person attendees starting the first day of the con. 2022-2023 Premier Guild Members holding down the fort at home will be able to pre-order our Gentle Giant, Ltd. ONLY exclusives beginning July 20th at 9 AM PST/ 12 PM EST. View the tiered roll-out schedule here.
Check out the full list of San Diego Comic-Con exclusives: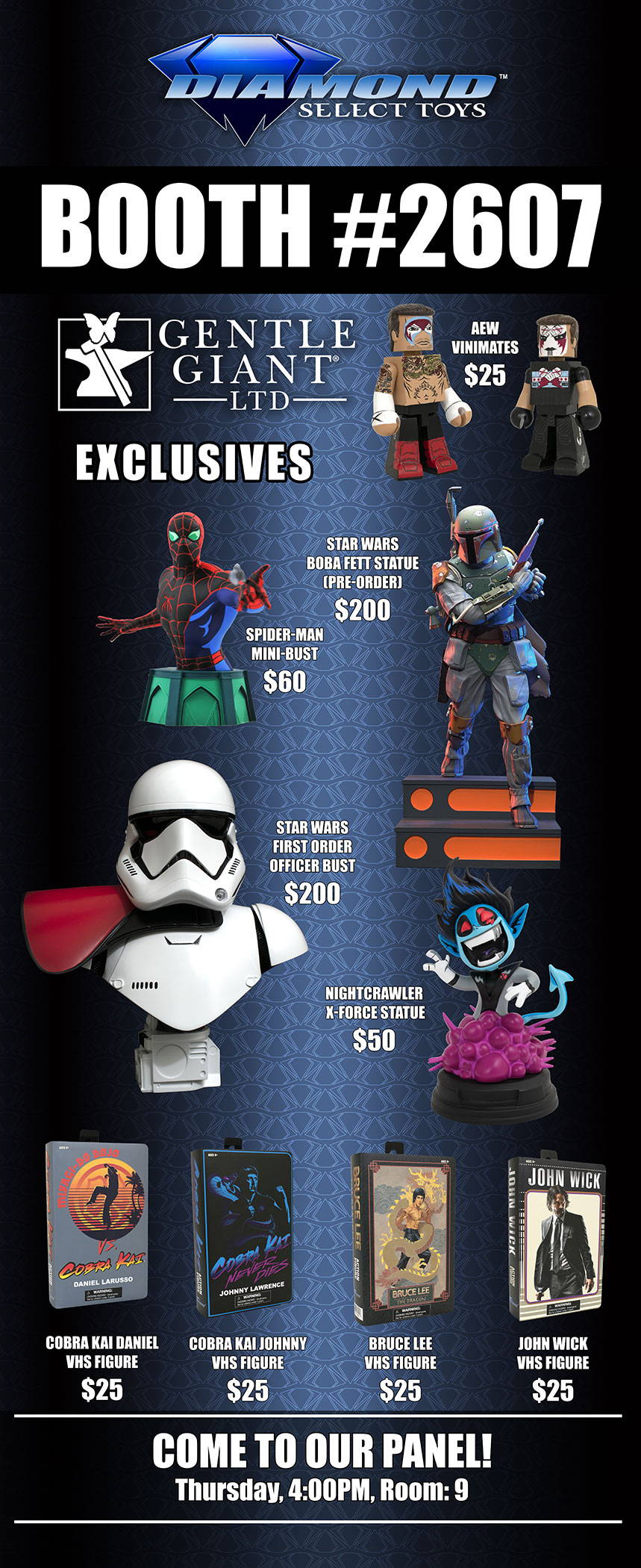 ---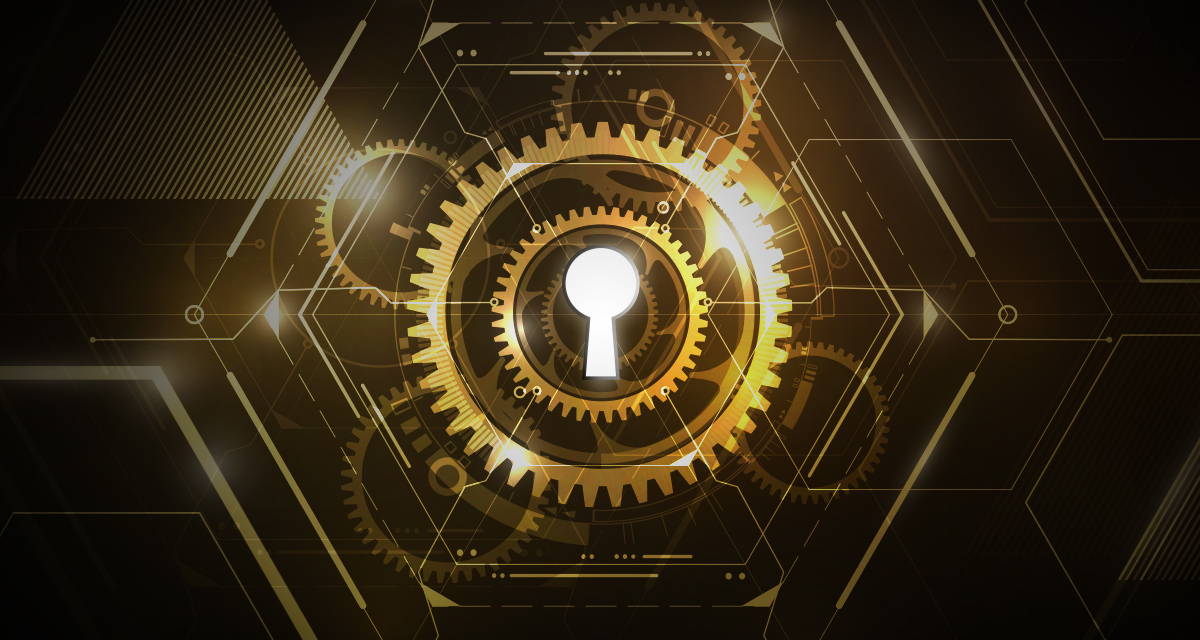 We've got four days of winnable products looking for their next home! But there's only one way to win - find DSTJessie in the first hour of doors opening each day and say that day's secret password.
Follow us on Twitter, Instagram, or Facebook and look for the early morning post containing the secret code. The prizes are first come, first serve while supplies last, so make sure to be there bright and early!
Day 1: Marvel Minimates
Day 2: Action Figures (Star Wars™ or Marvel)
Day 3: Action Figures (Star Wars™ or Marvel)
Day 4: Marvel Mini Busts
---
Our new collectible supllies brand will be making an appearance at 2022 San Diego Comic-Con along with Diamond Select Toys and Gentle Giant, Ltd. at booth #2607!
Stay tuned for more San Diego Comic-Con news all month long! We hope to see you there!